What games currently have auto-clipping support?
How do I know if my clip was captured manually or if it was auto-clipped?
While looking at your clips in the gallery, any clip with the moments logo next to the timestamp was captured using autoclip:

This symbol will be replaced by the scissors symbol once you start editing your clip (regardless of whether the clip was created manually or automatically).

Can I Turn Auto-clipping off?
If you'd like to turn off auto-clipping, you can toggle the setting off in Settings -> Autoclip
How can I adjust what triggers an autoclip?
To adjust what gets clipped by autoclip, go to Settings -> Autoclip, and toggle on or off what events trigger autoclips.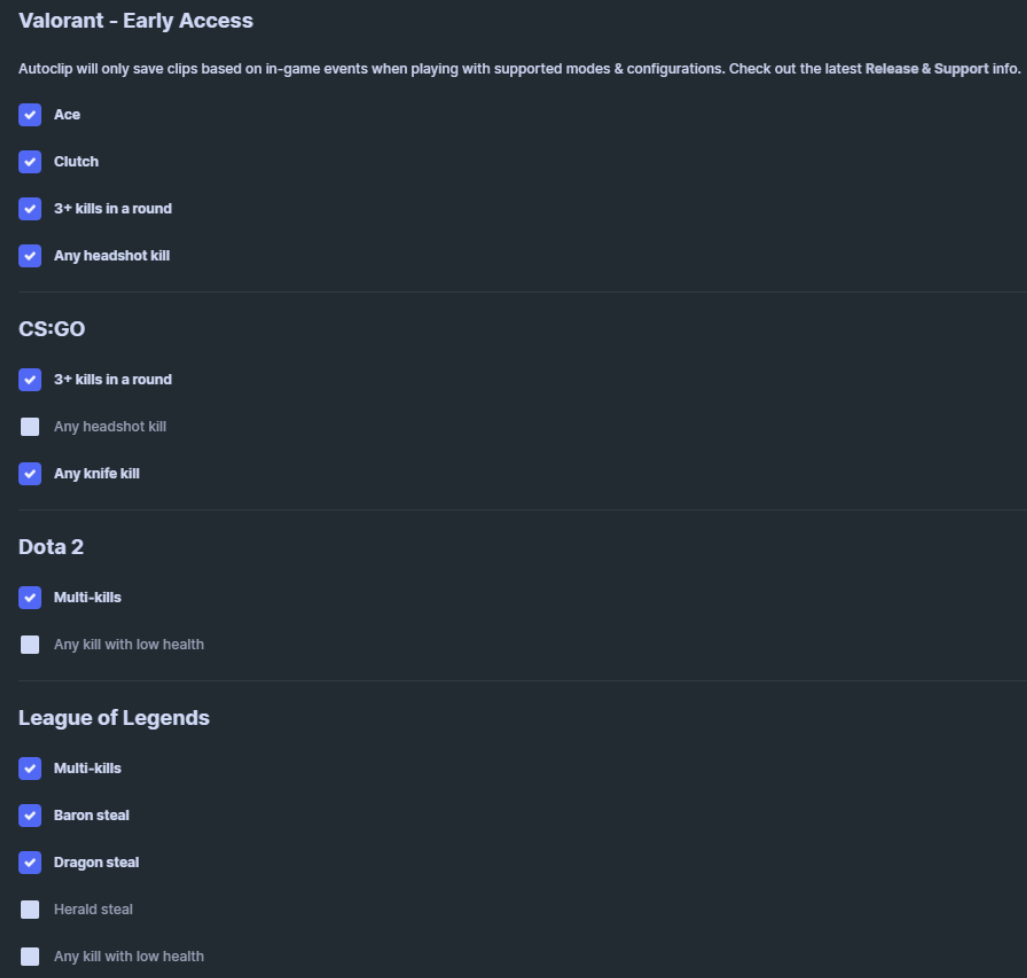 There are marks on my timeline; what does that mean?
Games that feature autoclip will include events on the clips timeline in the editor. These events can include when you score a headshot, get flashed by flashbang, etc. Clicking on the events will take you to the moment the event occurred in the clip.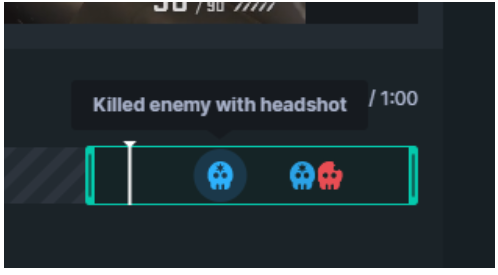 Note: Even if you manually clip one of these games, the icons will still show in the time line for easier editing
I want <game> to use auto-clipping. Who do I ask?
Feel free to drop us a line by clicking on the "Give Feedback" button on GG's Home page.