Sonar will systematically scan all active audio devices within the Windows system to identify those that have been manually designated as target devices. Once scanned, it will automatically assign the most recent selection as the new target device. In the event that no audio device has been manually chosen, Sonar will sequentially evaluate all active audio devices in Windows and opt for the first device in the list.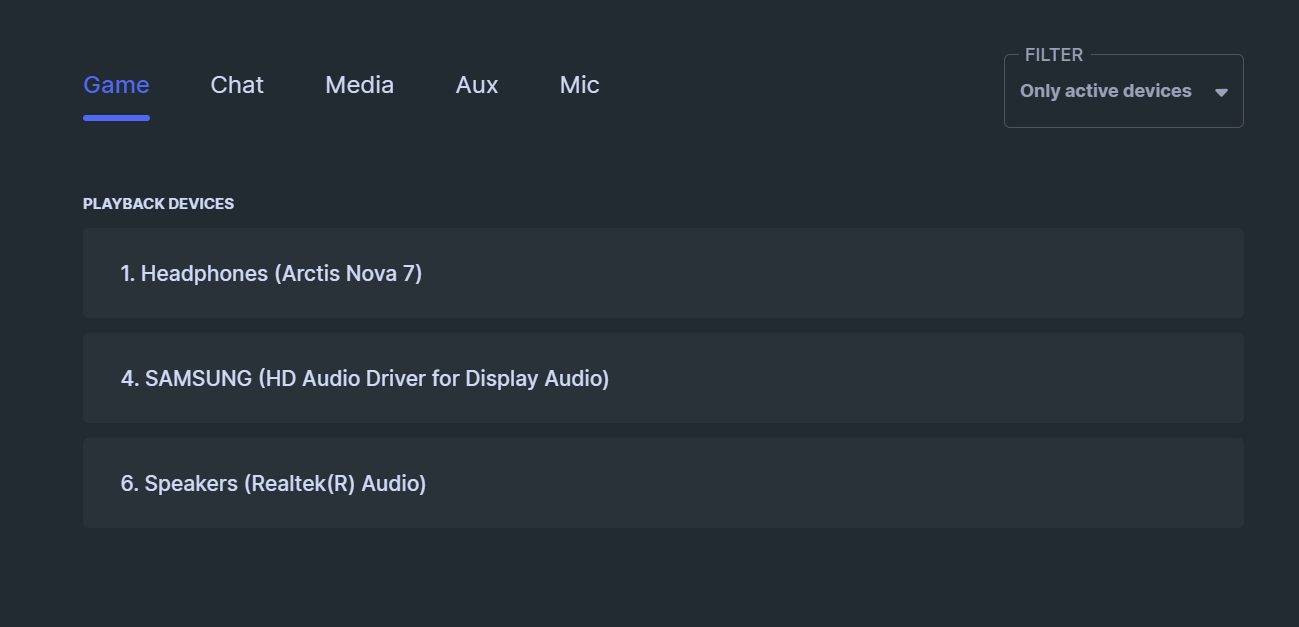 What happens to Sonar target devices if plug an audio device to my PC?
If the audio device that is currently plugged in has never been connected to your computer before, Sonar will automatically recognize it as the desired device.
It is important to note that if the same device is plugged into a different USB port, it will be treated as a separate device.
In the case where the audio device has already been connected to your computer before (at least once), there are three possible scenarios:
Your current target device has been manually set as the target device at least once. Then Sonar will not use the plugged device as a target device


If your current target device has never been manually set as the target device but your newly plugged device has, then Sonar will use the plugged device as a target device
Both your current target device and the device you just plugged were not previously set manually as target devices Then Sonar will not use the plugged device as a target device