TeamSpeak
Step 1: Audio device should be set to your PC Mic and Speakers; your PC's sound settings should be set to SteelSeries Sonar – Gaming (Sonar Device)
Note: Additional steps on how to correctly setup your headset in Sonar can be found here.

Step 2: Within TeamSpeak, navigate to Tools -> Options (ALT + P) -> Playback Tab and set your Playback Device as SteelSeries Sonar - Chat.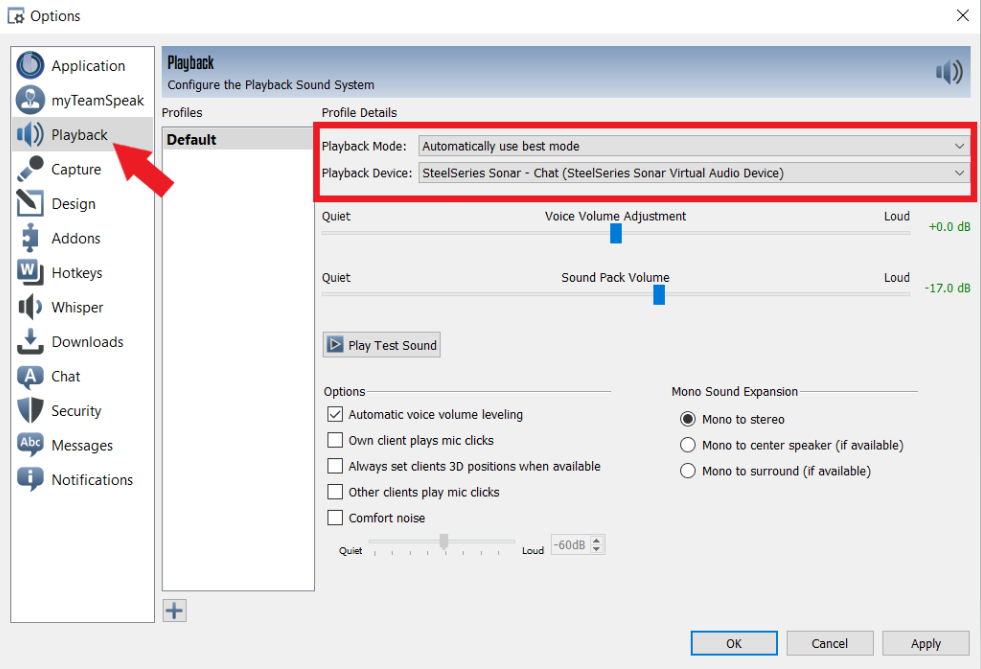 Step 3: Navigate to the Capture tab and set the Capture Device to SteelSeries Sonar - Microphone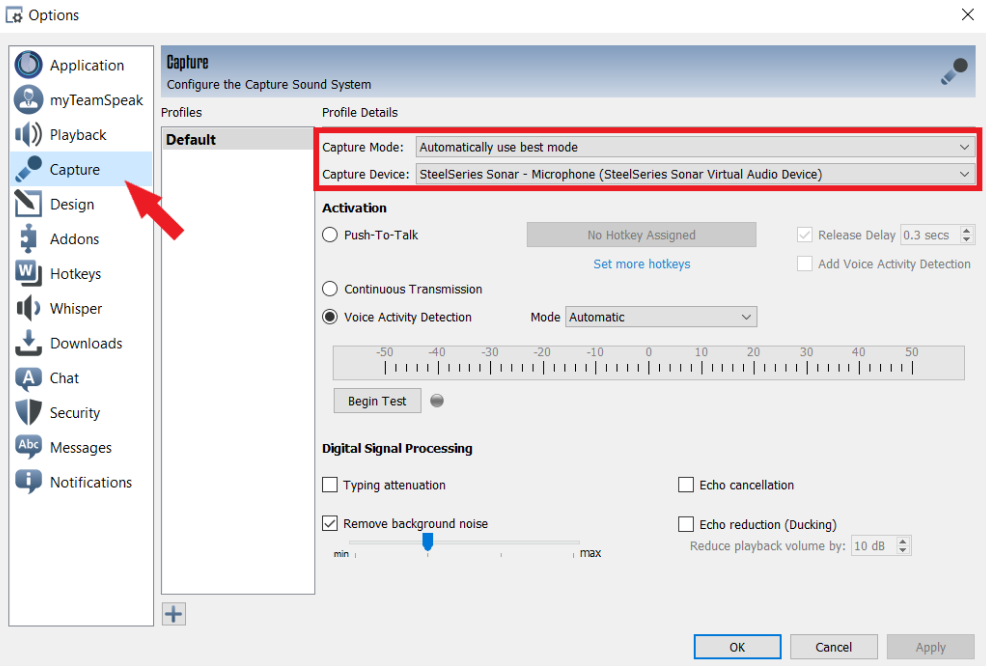 We recommend doing a Test Mic and Play Test Sound to make sure your inputs/outputs are correctly setup. For assistance on how to test your tuning, visit our "How do I test my tuning?" FAQ.
Have feedback or questions? Reach out to support here.