How should I Setup Sonar to play CS:GO?
Step 1: Setup your favorite headset as the Gaming, Chat and Microphone Playback and Input device.


Step 2: Audio device should be set to your PC Mic and Speakers, your PC's sound settings should be set to SteelSeries Sonar – Gaming (Sonar Device)

Step 3: Launch CS:GO. If you have trouble with audio, check the CS:GO game audio settings. The Audio device should be set to SteelSeries Sonar- Gaming
Step 4: Turn OFF Advanced 3D Audio Processing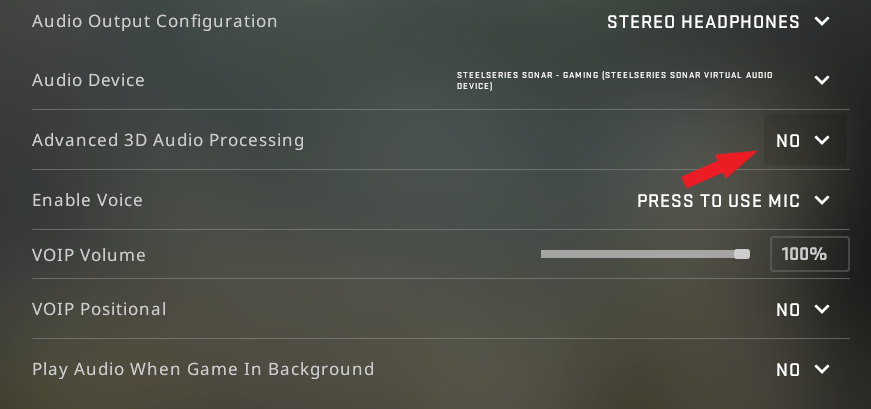 CS:GO applies 3D audio effects to in-game sounds. It is recommended that you turn off CS:GO 3D audio as it may interfere with Sonar effects.
Step 5: Navigate to the Gaming tab in Sonar and under Configuration, select CS:GO as your default preset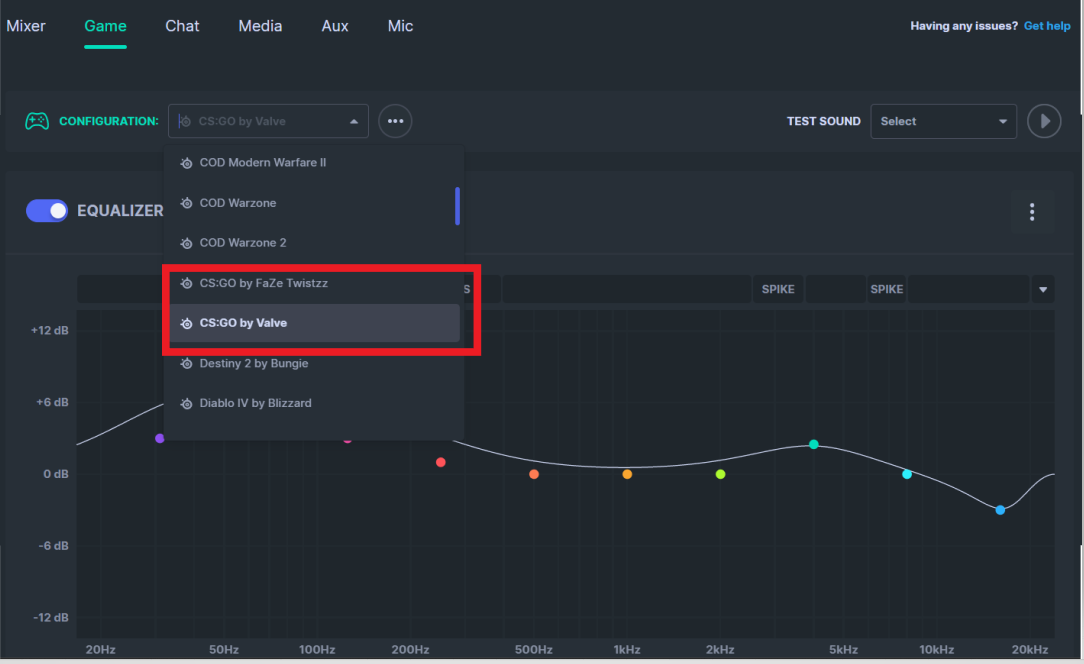 Tune and modify the CS:GO Preset Equalizer if needed to best tailor it to your gaming preferences.
Need additional assistance? Visit our support page here.