1) Open GG and select the Engine tab. - From there we can select the device that we want to set up. (GG -> Engine -> GEAR -> Choose device)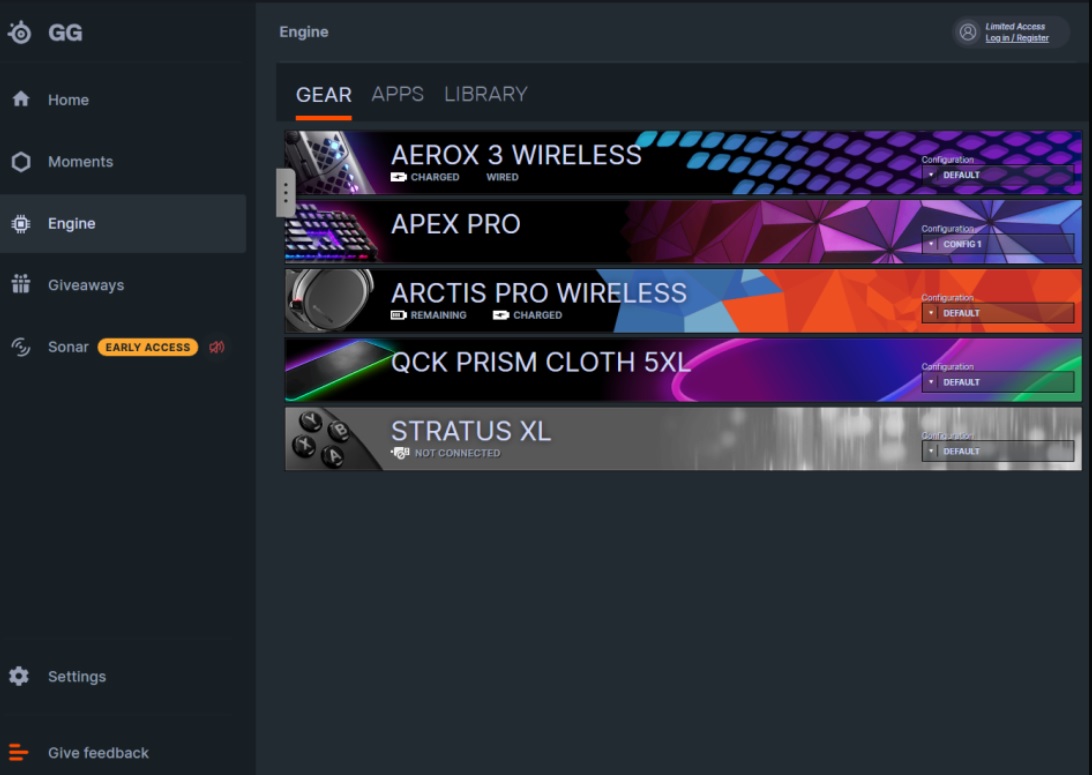 2) Select the device and a new window will open, if your device supports RGB features you will see an illumination tab.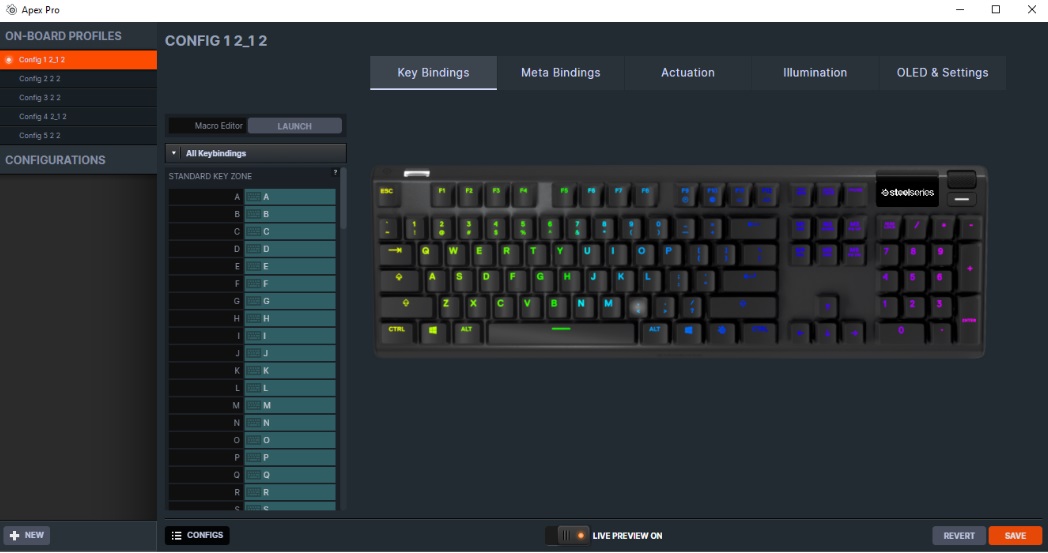 3) From there, you can choose which keys, ear cups or areas of your Keyboards, Headphones, Mice, Mousepads, etc to set up. (in the example below only WASD are selected - the text on the button will confirm the amount of keys selected)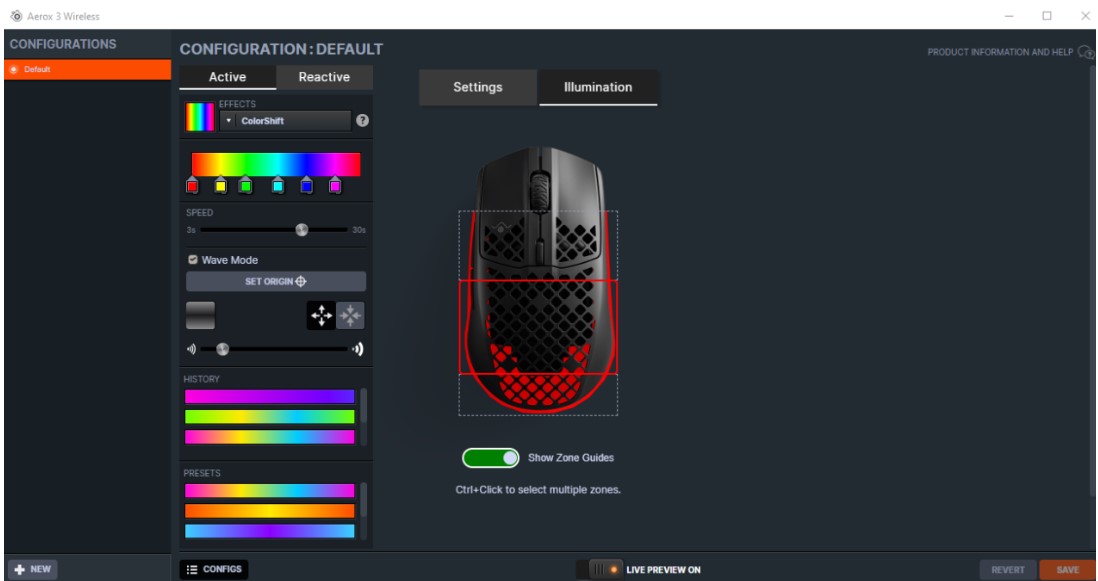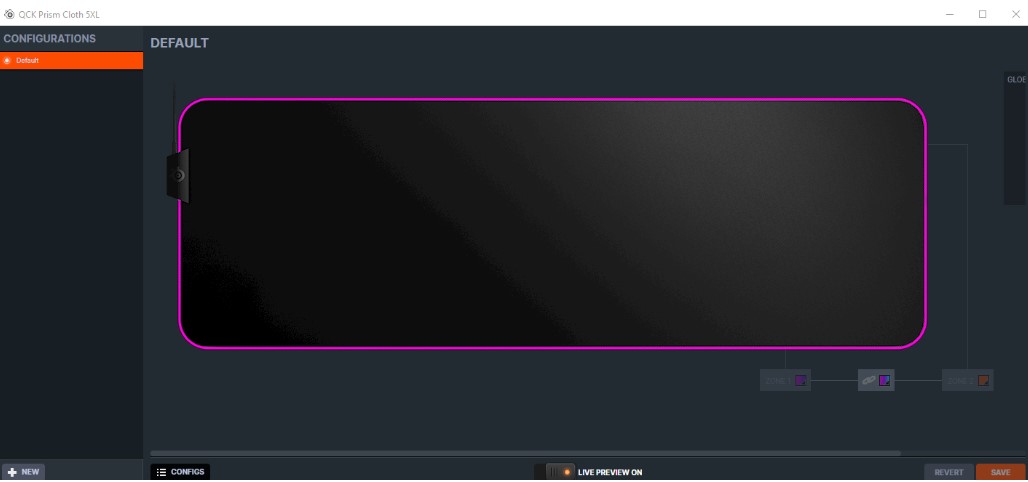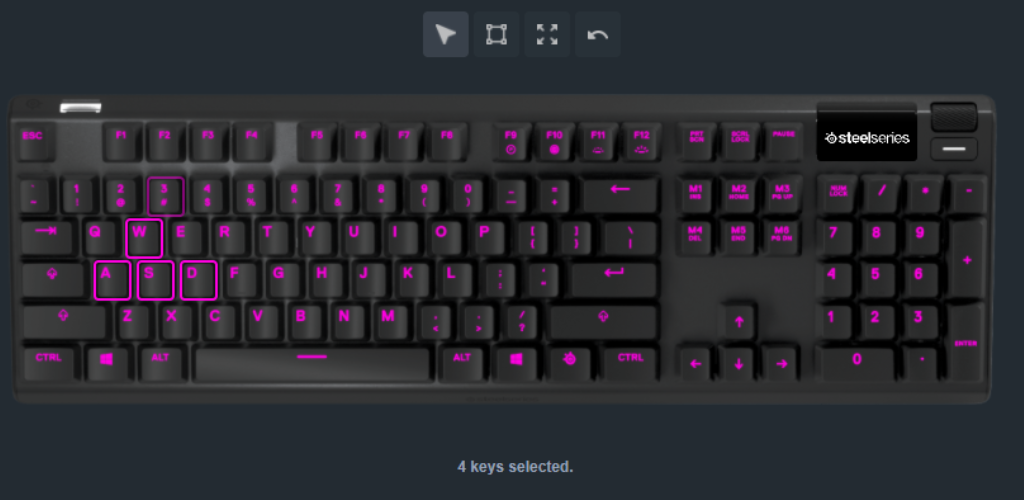 4) The column next to the device will allow you to choose the effect, color, speed, size and so on, depending on your product.
- You can turn on LIVE PREVIEW at the bottom of the page to see how your custom RGB pattern is coming up.
- Make sure to click SAVE before you close :)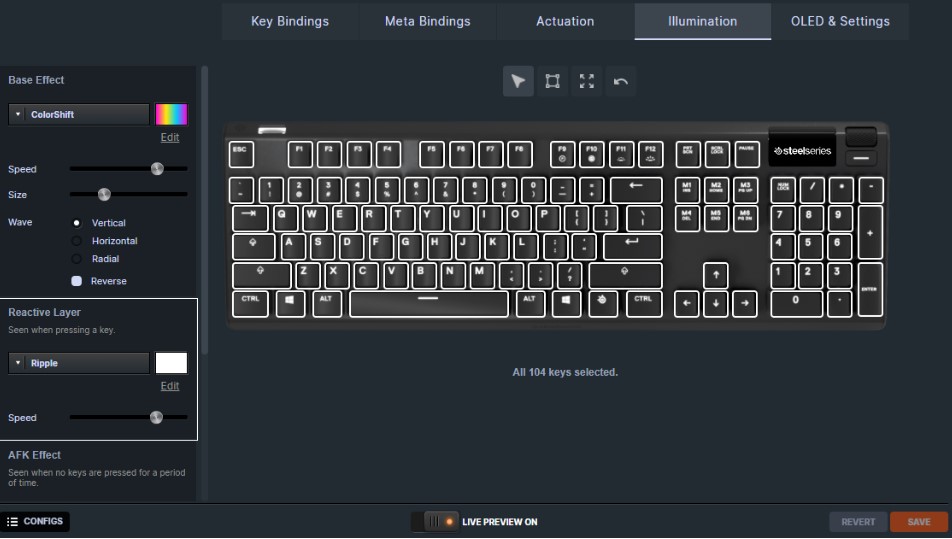 For Glory ;)