There are two different ways you can disable the illumination on your keyboard.
Press and hold the SteelSeries Function Key + Illumination Brightness Key (Down) (F11) to reduce Illumination Brightness till the lights are turned off.
The second way is changing the settings on your keyboard within Engine.
1) Open GG and select the Engine tab. - From there we can select the device that we want to set up. (GG -> Engine -> GEAR -> Select your keyboard)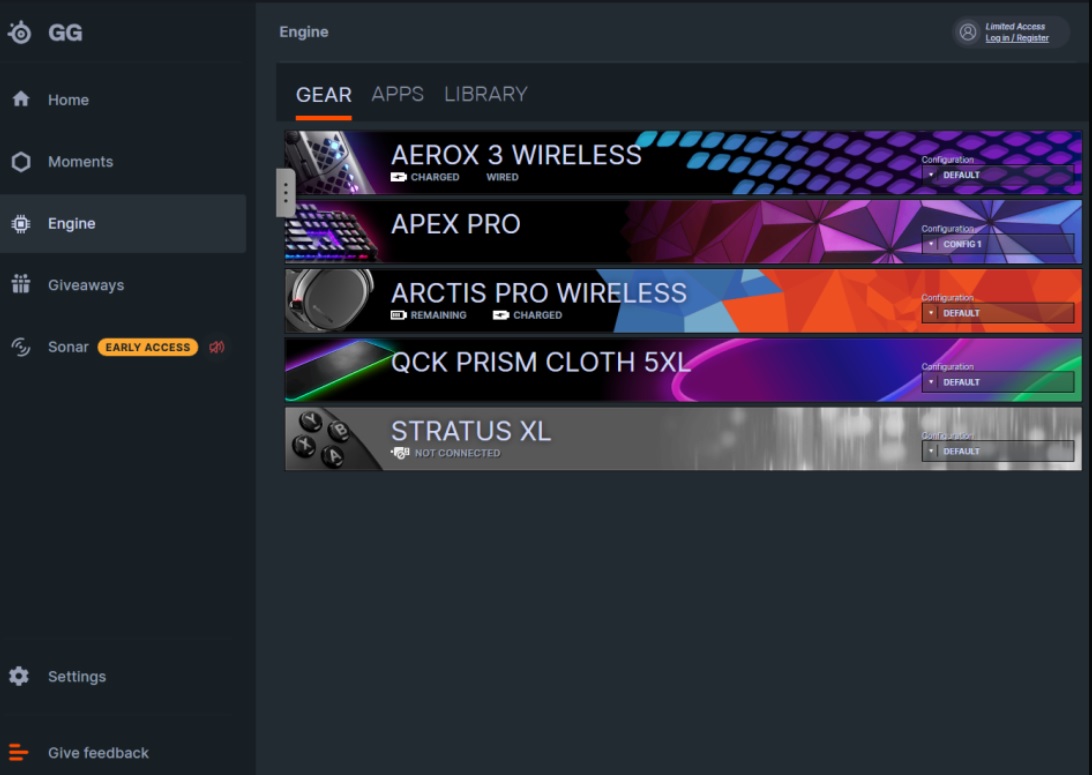 2) Select the device and a new window will open, if your device supports RGB features you will see an illumination tab.
3) You will need to turn all 3 illumination settings available to "Off"
Example:
Click on Base Effect

Use your cursor to select all the keys on your keyboard.

Once selected, go to the drop down bar on the left under Base Effect and select Off.

You will repeat this for Reactive Layer and AFK Effect.

Hit save and the illumination for your keyboard will turn off.