Within Sonar, you can create a test recording of your voice and tune it via the Equalizer while listening to your recording!
Step 1: Navigate to the Microphone tab within Sonar
Step 2: Locate the Mic Test record button on the upper right corner

Step 3: Press the Record button (Red circle) and record your voice, we recommend talking for at least 15 seconds so you can hear your voice clearly.
Step 4: Stop the recording and press the play button to play the recorded audio
Step 5: This is the best part! While listening to the recorded audio, you can also adjust the Microphone Equalizer to best tune the sound of your voice!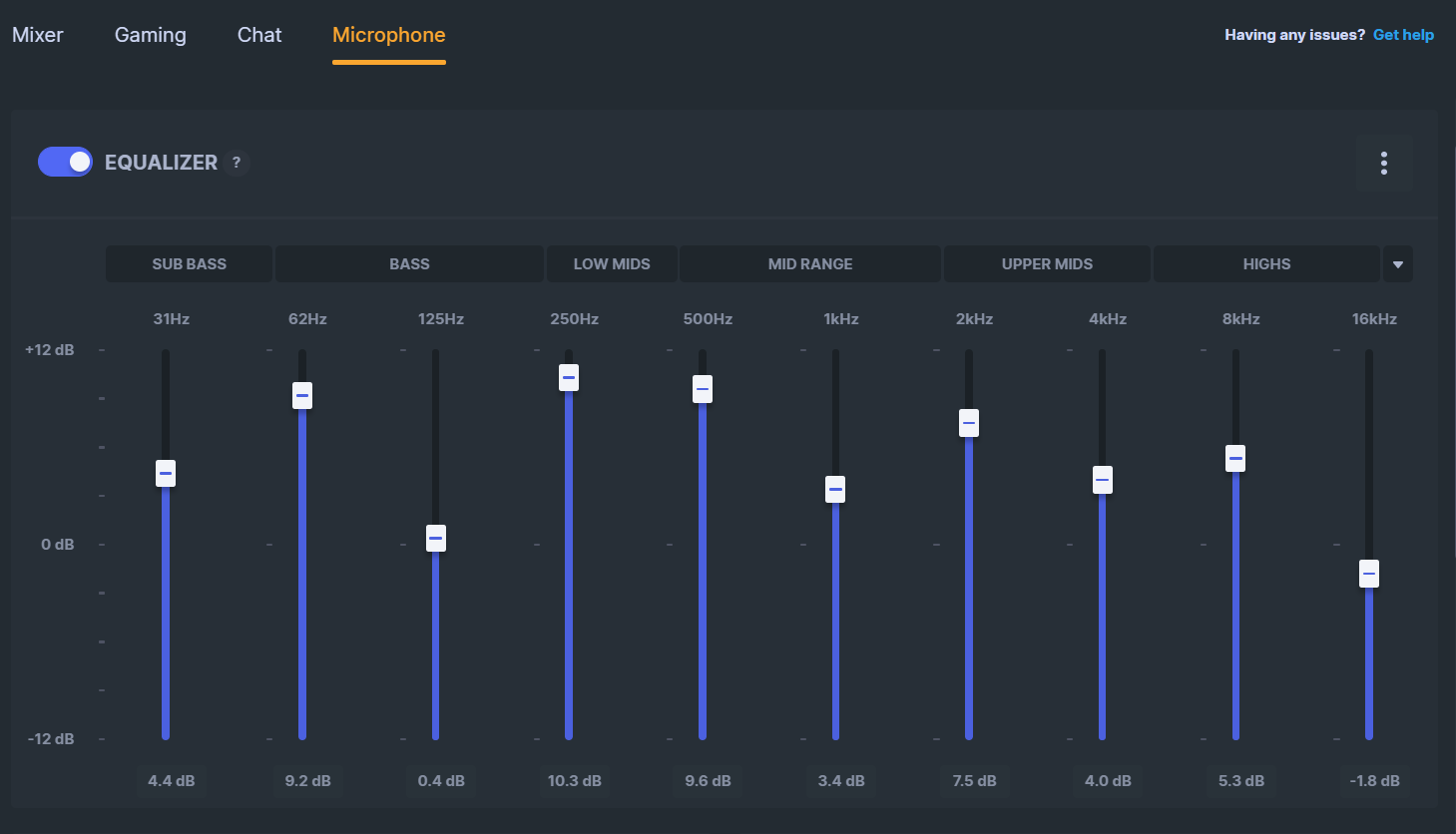 Pro tip: Listening to your audio will also aid you listening for any background noise that may be audible in the recording.
To aid with any background noise, within the Microphone tab, you can also find different settings to stabilize your audio and reduce impact and background noise.

Use Noise Reduction to minimize any background noise. If you have a loud keyboard, enable Impact Noise Reduction; perfect tool to minimize impact noise from your keyboard!
Need additional assistance? Visit our support page here.