Auto Clip Valorant with Moments!
Moments now supports auto clipping for Valorant!
NOTE: Autoclip will only save clips based on in-game events when playing with supported modes & configurations.
Activation Instructions:
1. Verify you're on GG Version 13.1 or higher by launching GG and navigating to Settings -> About.
2. If needed, click "Check for updates" to manually force an update.

3. Once you're updated to the supported version, close the GG app.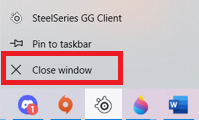 4. Launch Valorant.
5. Confirm you're ready for auto capture. To ensure that Moments capture is 'ON', switch out of Valorant, launch GG and navigate to the Moments section.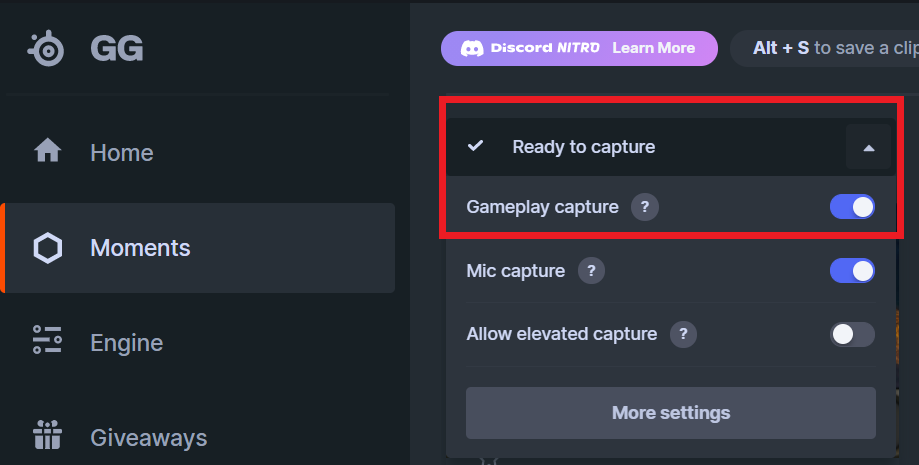 6. To enable which in-game events trigger auto-clip, go to Settings > Autoclip and scroll down to "Valorant".

What happens if Valorant is not detected?
If Valorant is not detected, make sure your system meets the requirements listed below.
Close GG, reconfigure your system and relaunch GG to confirm that it is detecting Valorant.
Jump back to Valorant and begin your auto capturing (using the supported features below)!
Valorant auto clipping is in Early Access and is currently only enabled with and requires the following:
Game Modes:

Competitive
Replication
Spike Rush
Unrated

Events:

Headshot
Ace
Clutch
3 or More Round Kills
Hardware:

Resolutions:

Full HD: 1920x1080
Quad-HD: 2560x1440
4K: 3840x2160
Standard: 1600x900
Ratio 16:9

Languages:
Unique Features:
Cosmetic Collections/Skins:

Aristocrat
Sakura
Avalanche
Prism
Wasteland
Winterwunderland
Horizon
Silvanus
Minima
Nunca Olvidados
Snowfall
Nebula
Ego
Celestial
VALORANT Go!
Luxe
Galleria
Rush
Convex
Smite
Sensation
Infantry
Kingdom
Couture
DOT EXE
Hivemind
Polyfox
Red Alert
Ruin
Serenity
Surge
Infinity
Aerosol
Outpost
Polyfrog
Cavalier
Songsteel
Depths
Lightwave
K/TAC
Jigsaw
Monarch
Artisan
Nitro
Varnish
Aero
Genesis
Goldwing
Any other skin that has a standard kill icon
Important to note: Moments GameSense AI is not currently supported with Windows11 HDR settings. We are continuously working to improve compatibility and bring you the best auto-clipping experience! In the meantime, we recommend disabling HDR so continue enjoying the awesome Auto-clipping features.
Happy Auto Clipping!
GLHF!