Make sure you have the latest version of GG installed on your computer. If you do not already have it, you can download it HERE for free.
With your keyboard connected to your computer, Open GG and select the Engine tab.

From there we can select the device that we want to set up. (GG -> Engine -> GEAR -> Choose Apex 3).

Once you select the Apex 3, a new window will open up, Select the "Illumination" tab.

From here you can select multiple or zones and adjust the color, effects, and brightness levels for your Apex 3.

Once you make the desired changes, be sure to hit save!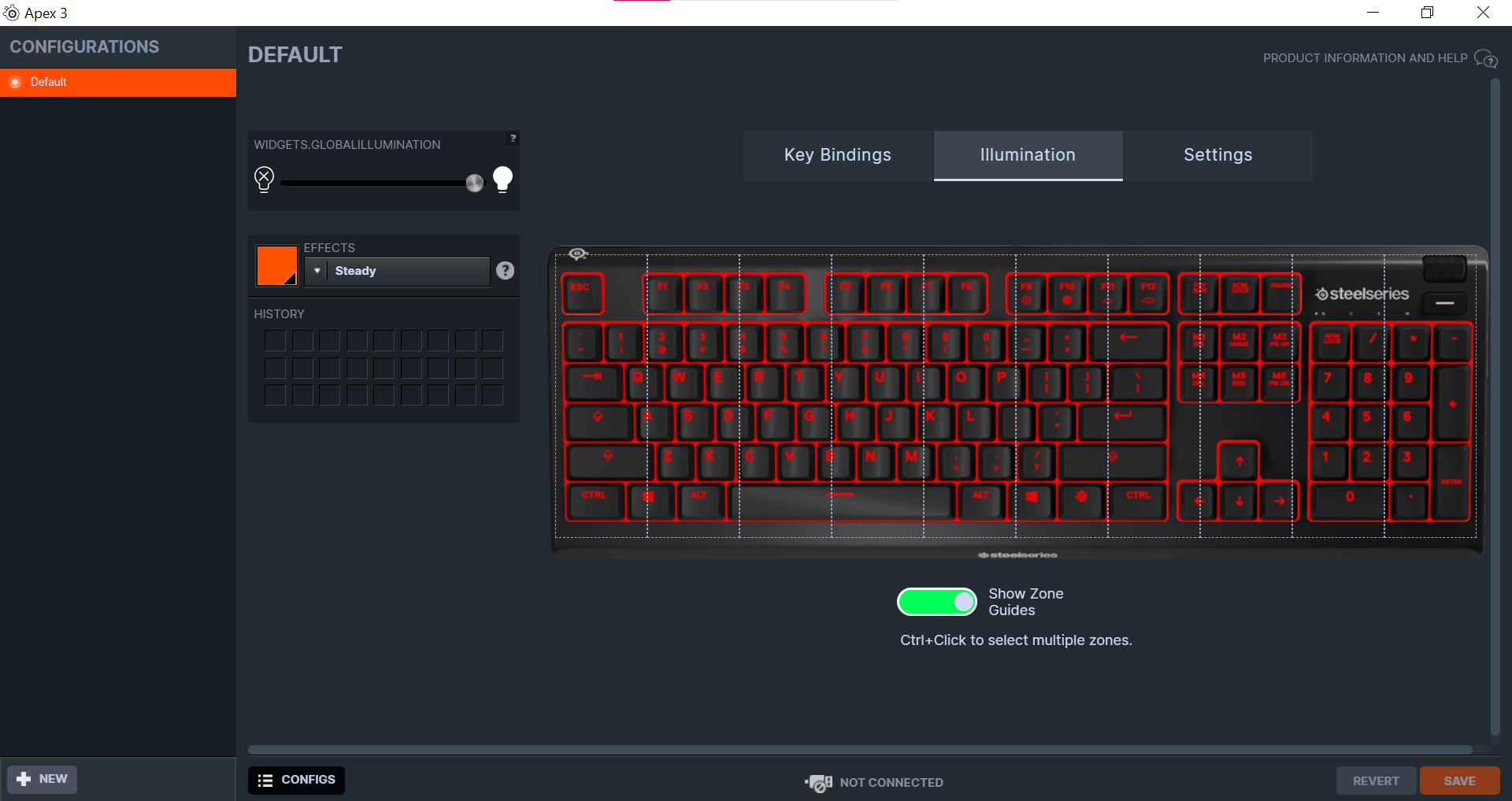 Happy Gaming!
Want to see more information on adjusting RGB settings on your SteelSeries devices? Check out this FAQ.