For PS4/PS4 Pro:
For PS4 Slim:
For PS4 Slim, you will need some way of connecting to optical audio in order to use all of the product's features, such as surround sound and ChatMix.
There are generally two ways to do this.  First, check if your TV has an optical audio output.  If it does, you can connect an HDMI cable from the PS4 Slim to the TV, then connect the optical output of the TV to the GameDAC. You will also connect the USB cable to the PS4 Slim:
With optical audio: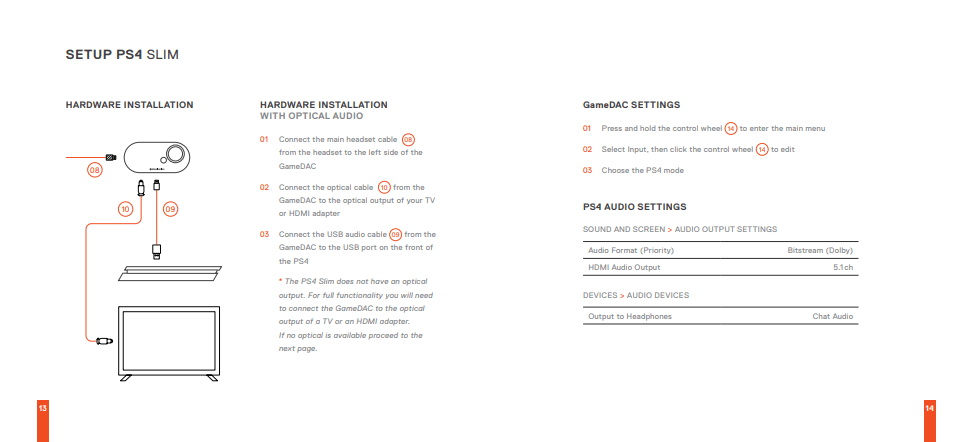 Without optical audio: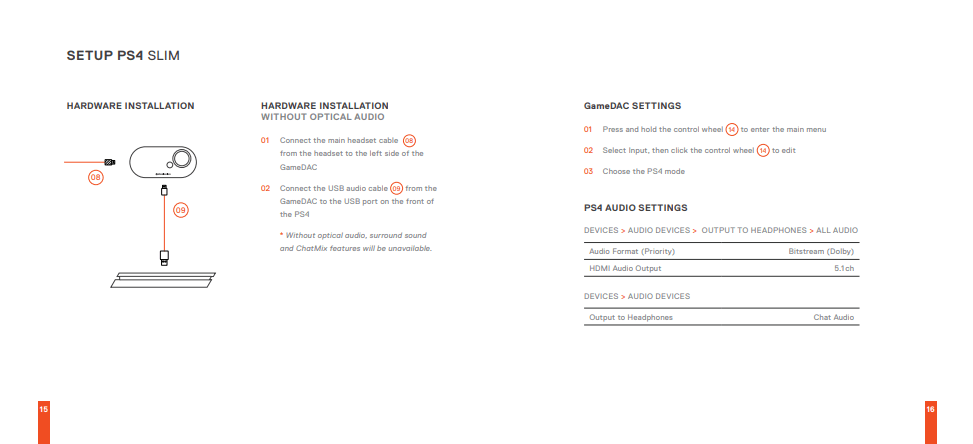 If your TV does not have an optical audio output, you can use an HDMI Audio Extractor. With this device, you will connect HDMI from your PS4 Slim to the audio extractor, then connect an HDMI from the extractor to your TV for video.  Next, connect an optical cable from the extractor to the GameDac.
You can forego using optical audio and simply connect USB to the PS4 Slim, but you will not be able to use surround sound or ChatMix features.  If using this setup, you will also need to set the GameDAC to their PC modes. This setup will provide basic audio, but is not the recommended solution.
🧡,
glhf