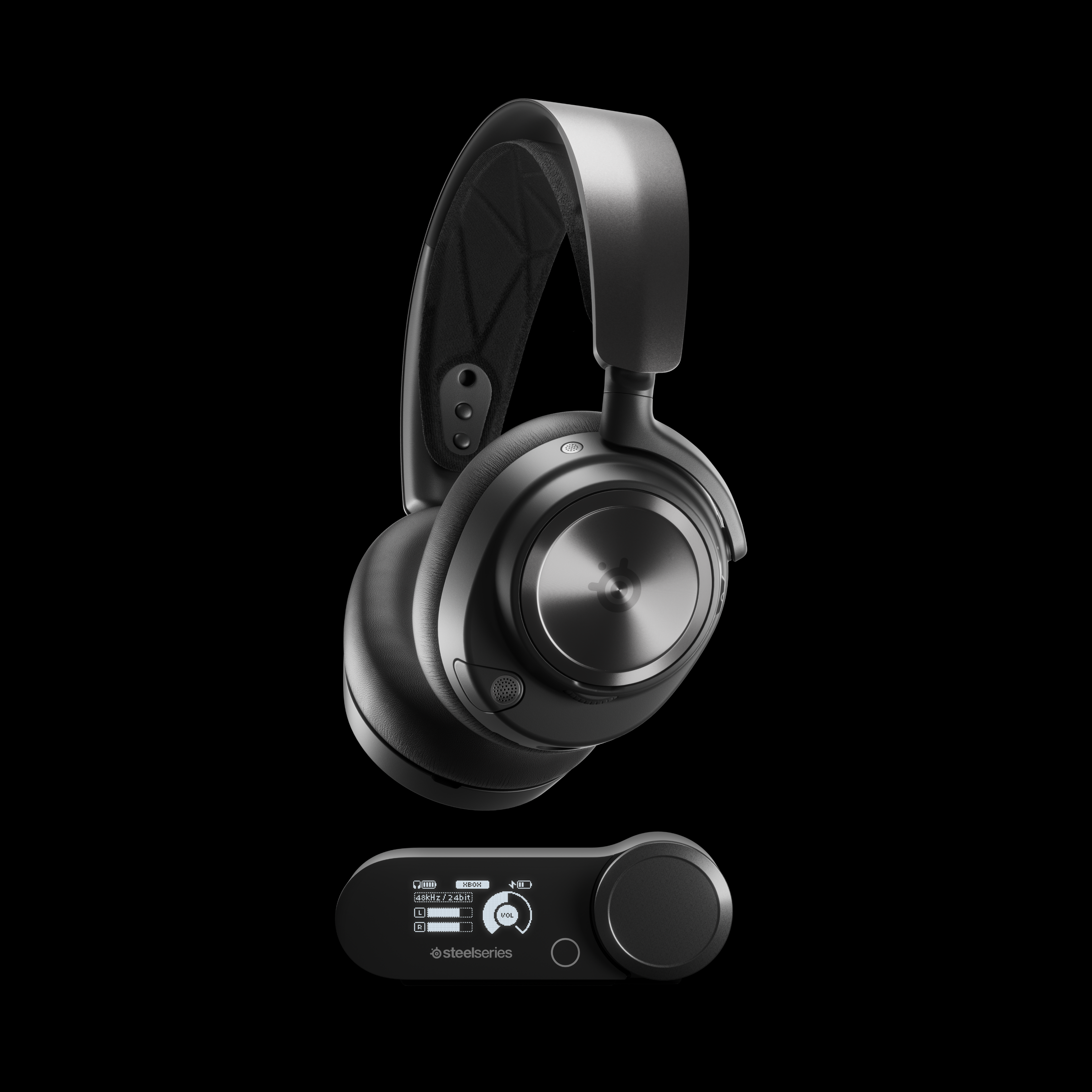 The Arctis Nova Pro Wireless features an upgrade multi-system connection. This headset features two USB-C ports to connect to two different devices, instead of using an optical cable and a Mini-USB to USB-A cable.
Upgraded the adjustment settings to comfort max, meaning it has 4-point adjustability and an elastic suspension band.
This is the first SteelSeries headset to have Active Noise Cancellation and Transparency Mode.
Improved Nova Pro Acoustic System and Premium High Fidelity Drivers.
Sonar Nova exclusive feature Advanced Spatial Surround Sound. Adjust virtual speakers in any direction to match your individual ear size and placement.
The broadcast-quality bidirectional microphone reduces noise by 25dB on any platform and blends into the earcup when fully retracted. When using this headset on a Windows PC, you will be able to get access to the AI Algorithm to cut out background noise and only pick up your voice (for Windows 10/11).
Use on the go with Bluetooth devices. The Bluetooth function on this headset is able to be used in and out of the house, with no limitation to only being able to be used when connected to the Base Station.
The batteries are hot swappable in the headset. Pop in the charged battery within 8-seconds of removing the drained one and the headset will automatically power back on to get you back into action in no time.