If you are wanting to use the Streamer feature in Sonar when using your Twitch Studio follow the steps below,
NOTE: This mix will transfer over from Sonar to Twitch Studio, (this will include any levels and configurations you made in your streaming mode) along with your mic sound settings as well.
Hop into Twitch studio, click on Settings.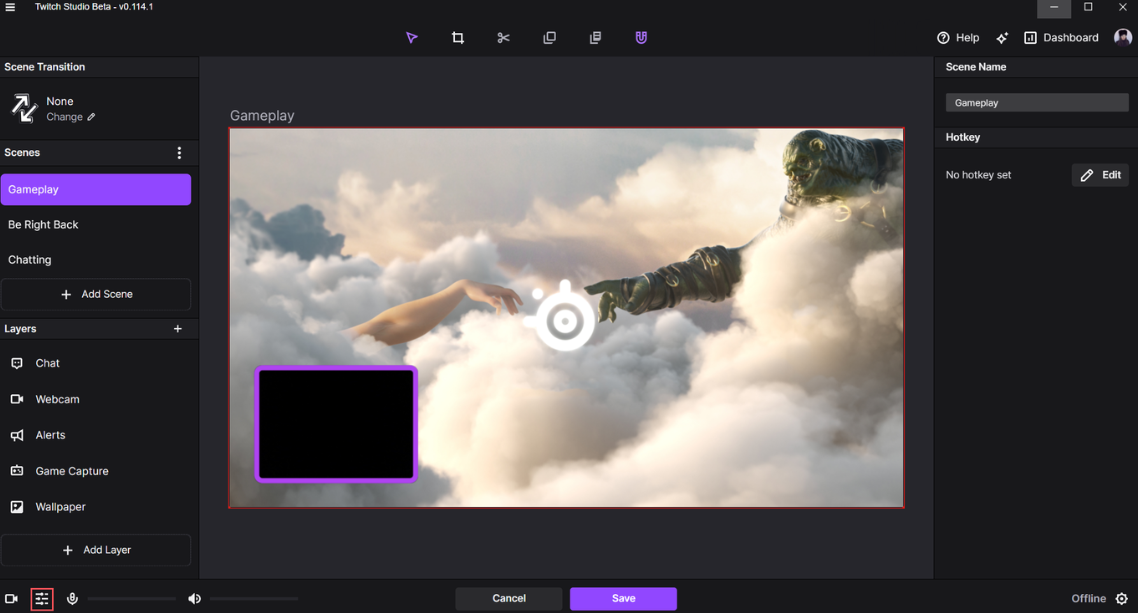 Click on the second cog.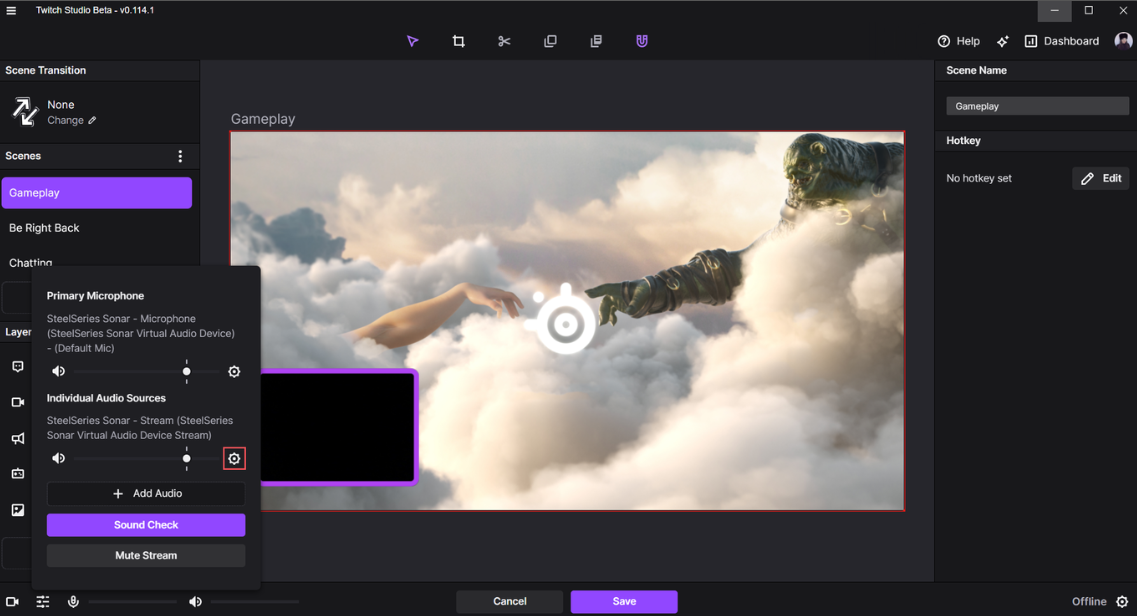 Set the Individual Audio Sources to 'Steelseries Sonar - Steam (SteelSeries Sonar Virtual Audio Device Stream)'. Disable all the other options to avoid sound distortion.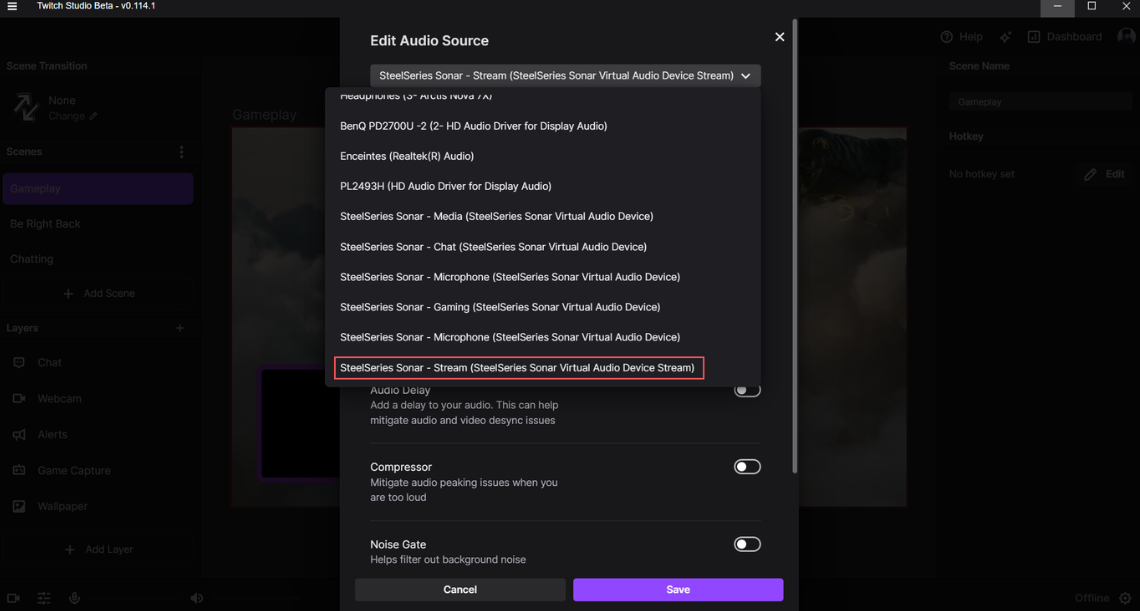 Finally, mute the mic option in the Twitch settings. If you did set up the streaming option correctly in Sonar you will be able to use the mic set up in Sonar.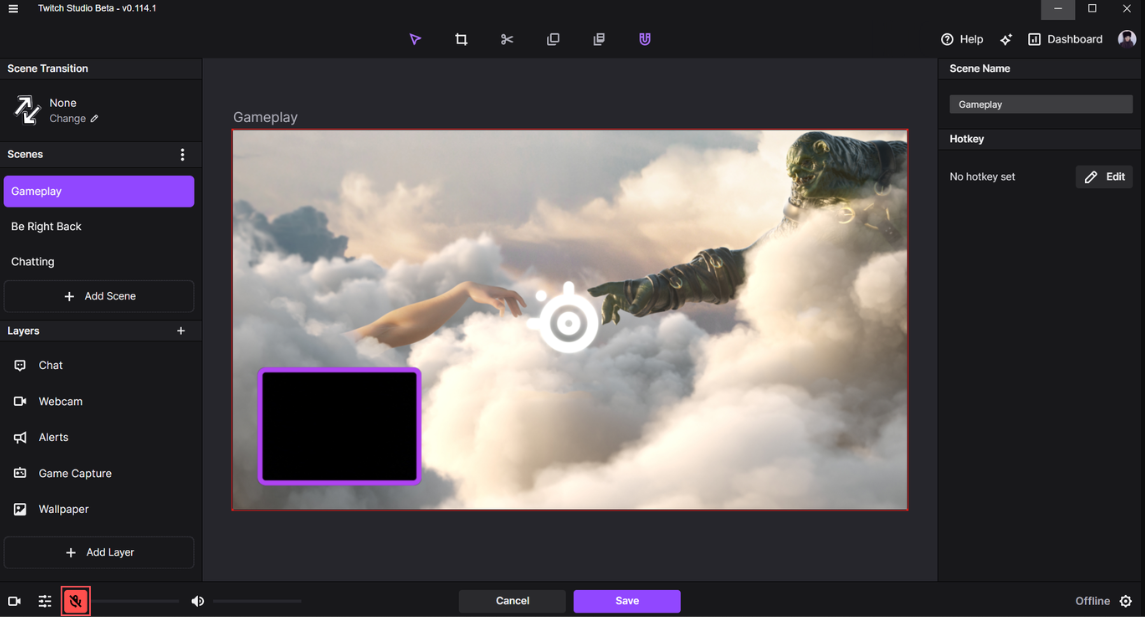 ALL SET!