If your Arctis 9/9X fails to turn on, first check to make sure the USB port you are using is supplying enough power to charge the headset and that the charging cable is not damaged.
The best way to do this is to attempt to charge a different device, such as a phone, using the same cable and port.
Once you confirm the cable and port to work, plug in the headset and perform a reset.
There is a hardware reset switch under the cushion on the ear cup without the mic. It is a pinhole so it will require a paperclip or pin to press. A photo is included below. Press it and hold it down for ~1 second.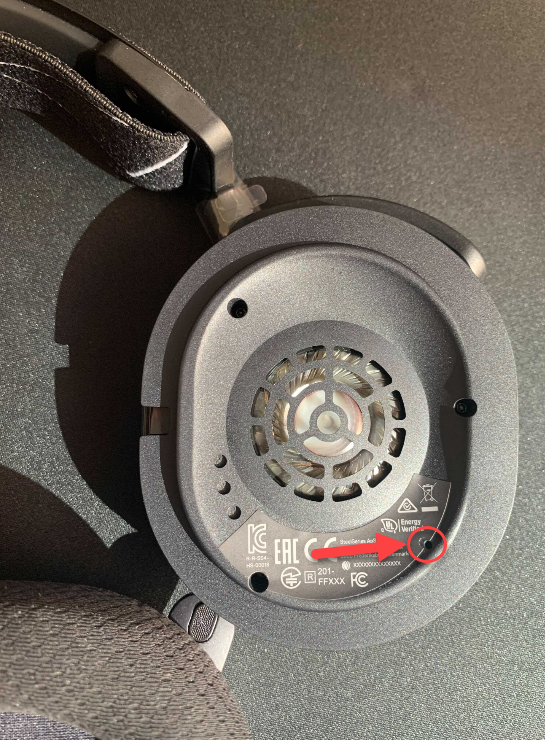 If that does not help try resetting the charging indicators with the following steps. With the power cable inserted (all the way) hold the power button for 5 seconds. After 5 seconds unplug the cable. Try charging the headset once again after these steps as they should help!
Still not working? Leave the headset unplugged for 48 Hours to fully drain the battery. Afterwards, use the hardware reset instructions again. If it still fails, please contact us via Support for further help.