If your Rival 600/650 isn't responding on certain surfaces, don't smash your mouse against the wall just yet. Chances are your mouse just needs to be calibrated.
To fix an unresponsive sensor, recalibrate it:
Press and hold the CPI button for several seconds with the mouse flat on the surface (see image below).
Release the button after the mouse illumination flashes.
This will calibrate the mouse to the surface you are currently using.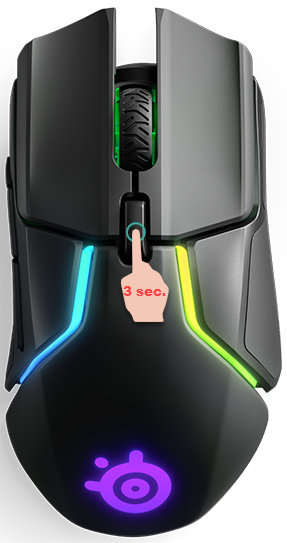 🧡,
glhf