How should I Setup Sonar to play Halo Infinite?
Step 1: Setup your favorite headset as the Gaming, Chat and Microphone Playback and Input device.

Step 2: Audio device should be set to your PC Mic and Speakers, your PC's sound settings should be set to SteelSeries Sonar – Gaming (Sonar Device)

Step 3: Launch Halo Infinite. If you have trouble with audio, check the Halo Infinite game audio settings. Halo Infinite should default to your Windows Audio Settings.
Step 4: Check that your Voice Chat Input Device is set to SteelSeries Sonar - Microphone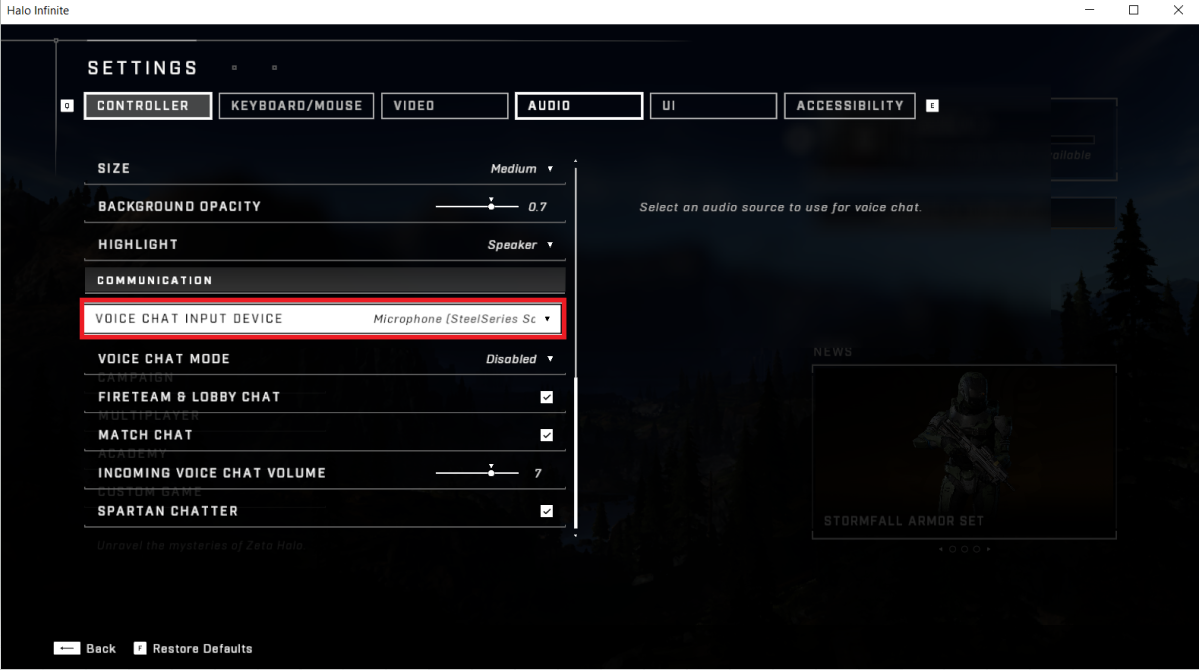 Step 5: We recommend setting the Dynamic Range to Compressed mode.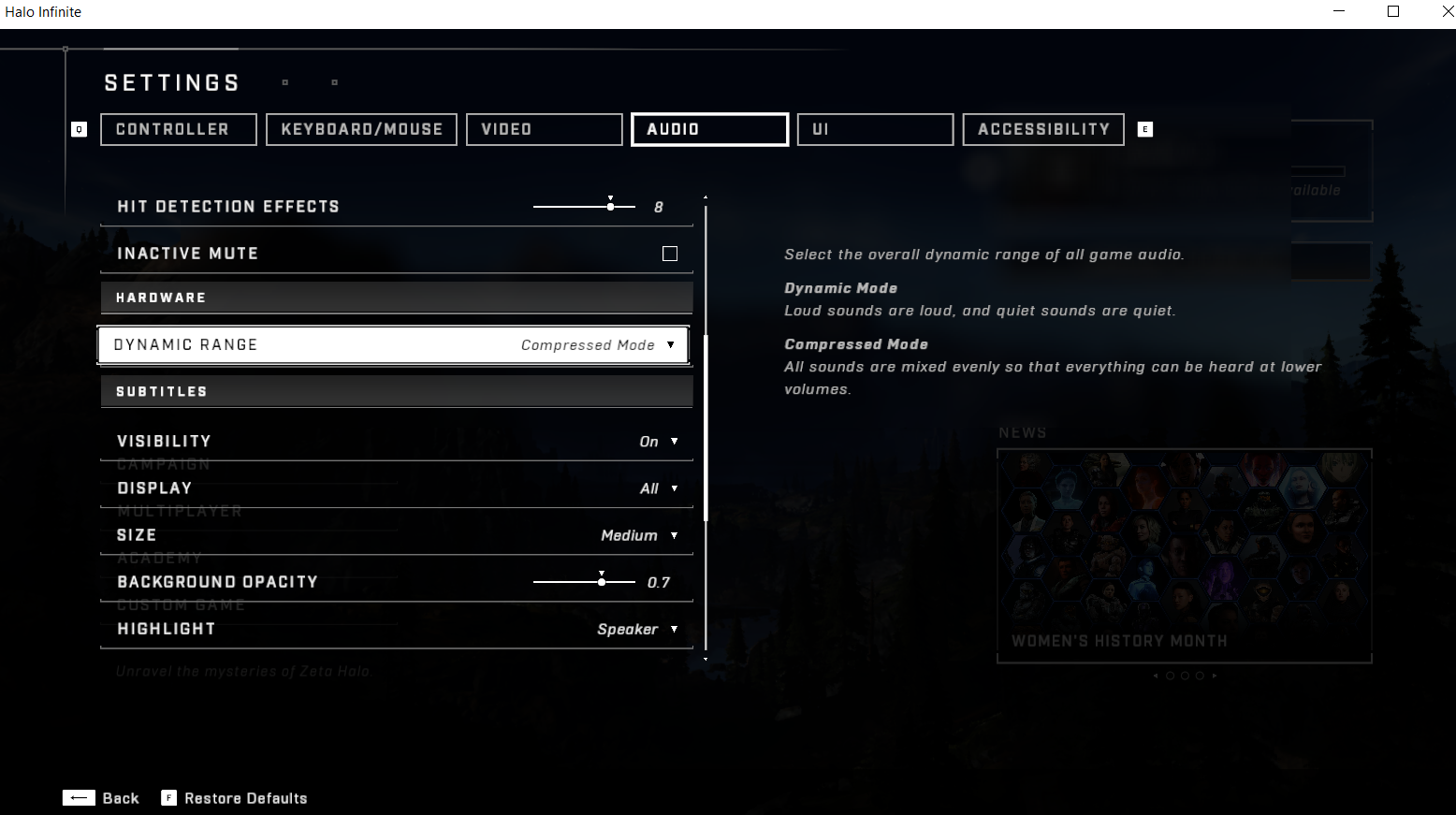 Step 6:Navigate to the Gaming tab in Sonar and under Configuration, select Halo Infinite as your default preset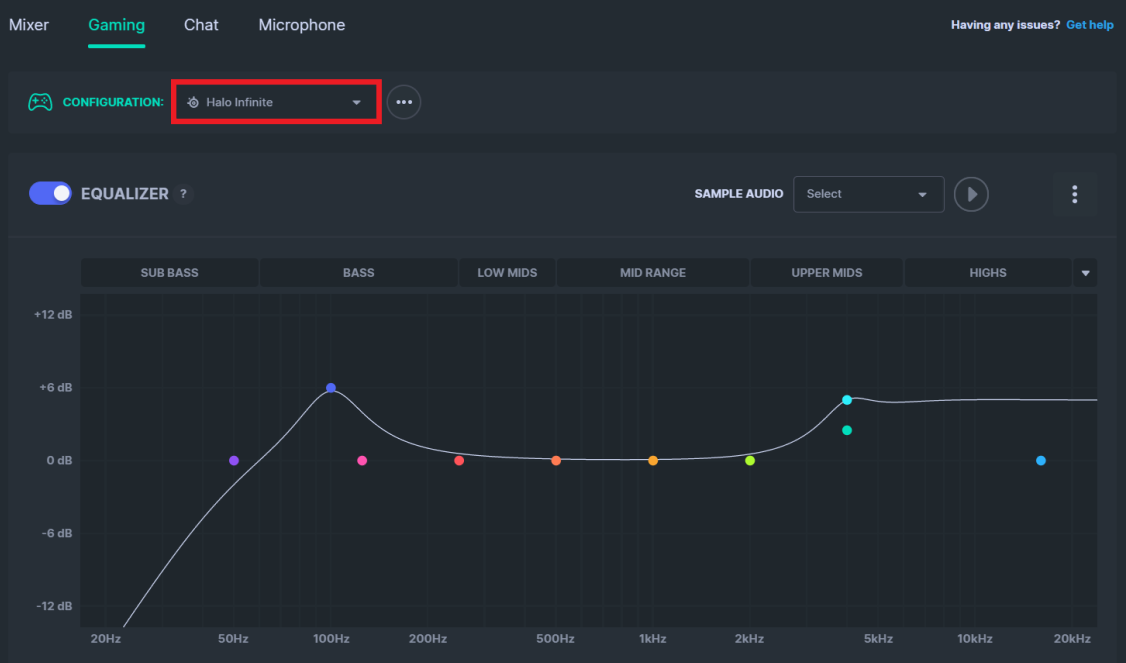 Tune and modify the Halo Infinite Preset Equalizer if needed to best tailor it to your gaming preferences.
Need additional assistance? Visit our support page here.