Adding additional bands to the Equalizer is very simple! You can add/delete up to 10 bands to better customize your audio experience.
To add a band, simple place your mouse cursor on the EQ band and you will see a '+'.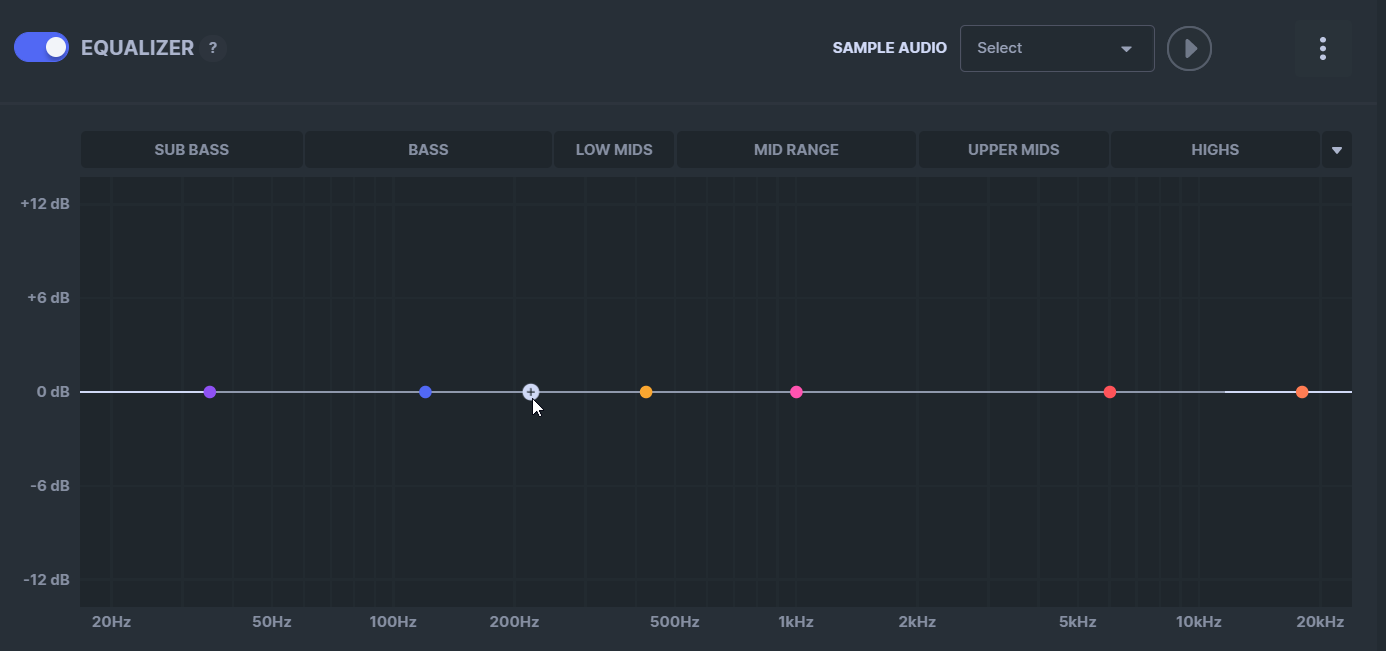 Close up: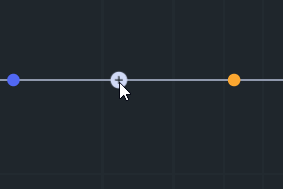 When you see the '+' appear, click on the icon and you will see a new dot band appear. Each dot band will be a different color (green in example above).
Hovering over the new dot band will allow you to check and customize the frequency.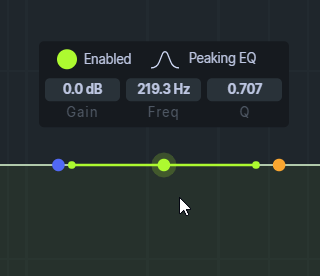 Deleting a band:
To delete a band, simply left click on the band you'd like to delete and you will see the 'Delete' option.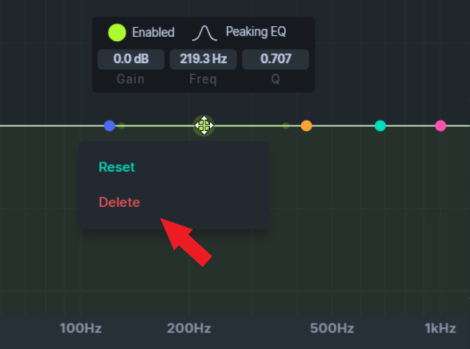 Having trouble adding or deleting bands? Contact support here.