** UPDATE: We are experiencing technical challenges that are causing tracking not to be updated. We are seeing orders be delivered without any tracking notification, so if you haven't received yours, we didn't forget about you!**
To sign up to receive text alerts for your delivery through FedEx Delivery Manager.
Your order will be processed in our warehouse within 24 business hours ( Up to 3 business days ) and handed to the courier.
NOTE: The shipping couriers may delay the processing of orders due to:

Weather
Holidays
Construction of Transportation
If your tracking number is stuck on Pending status or has not been updated since the last time you checked, please note that the information on the tracking site may not be updated for a few days and may not be up to date right away.
We are unable to expedite this process while the shipping couriers work through their backlog.
We genuinely appreciate your patience and understanding.
If it has been more than 3 business days "stuck in pending" please reach out to our support team through the "Ask a Question" box on your SteelSeries account.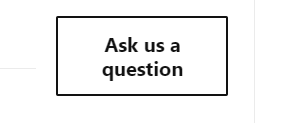 If you haven't created a SteelSeries account you can quickly signup here:
https://steelseries.com/signup