Not a fan of reading? Check out our How-To video below!
To set up your Arctis 9X to your Xbox: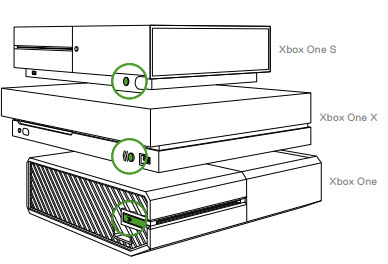 Press and release the connect button on your Xbox One.

The button is located on the left side of the console. If you have an 'S' or 'X' version, the button is on the front in the lower right corner.

The Xbox logo on the console will begin blinking
With the headset off, press and hold the Arctis 9X power button for 6 seconds. It will connect to the Xbox and you will see a 'Headset Assigned' message on the screen
You can connect the Arctis 9X to PC using an Xbox Wireless adapter or Bluetooth but will not be able to use ChatMix feature.
🧡,
glhf