Make sure that the flat side of the microphone is aimed at your face. Then position the head of the microphone near the corner of your mouth no more than 1.5" away. See the diagram for a graphical representation.
If your Arctis microphone is picking up high background noise are your people are having a hard time hearing you, note that the Arctis and Nova line features a retractable bi-directional microphone that picks up sound in very narrow angles, which perfectly isolates one's voice and eliminates all background noise.
To achieve this level of clarity, the position of the mic in relation to the gamer's mouth is extremely important.
If you continue to have an issue on PC, please see: My microphone is too quiet on my PC
Nova line: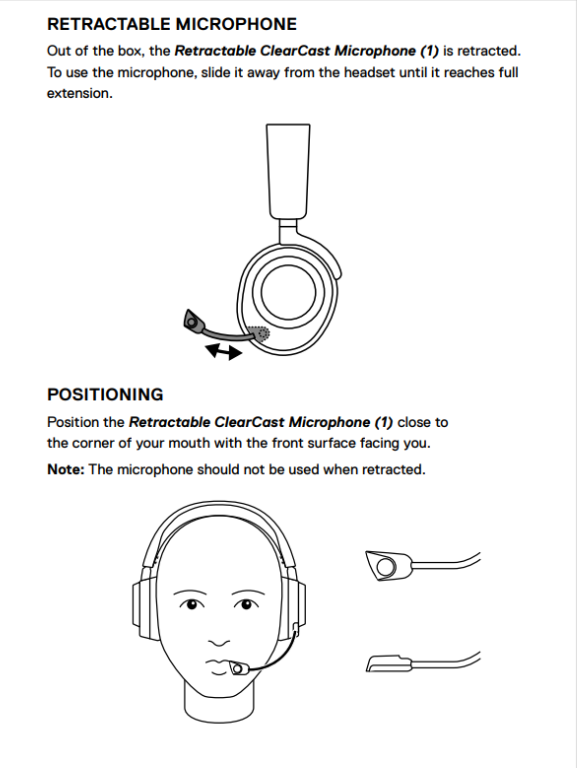 Arctis line: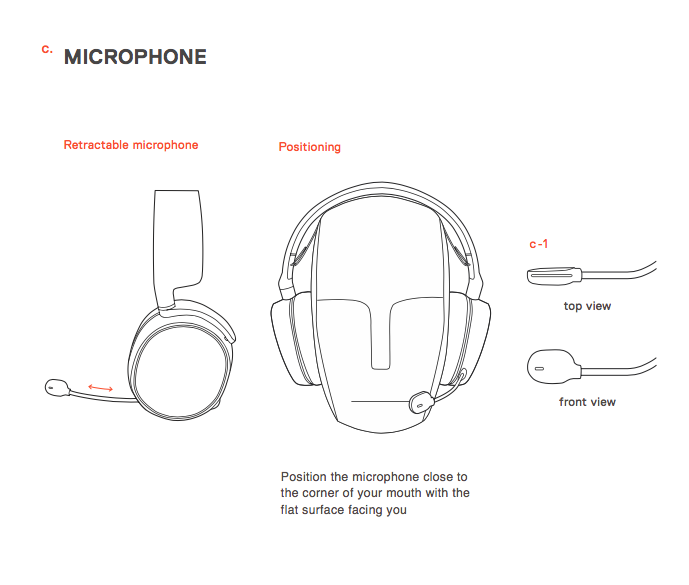 🧡,
glhf