Once you receive your SteelSeries RMA promo code via email, do the following:
1) Navigate to the SteelSeries website.
2) Log into your SteelSeries.com account with which you filed your RMA warranty ticket (if you are not already logged in).
3) Select your product & add it to your cart. You may only use your RMA code for the product you purchased originally. If you have any questions, reply to your warranty ticket & your Customer Experience Specialist will be happy to answer them!
4) Click "Checkout" to start the checkout process
5) In the checkout menu, please click on "Add Promo Code" and enter your code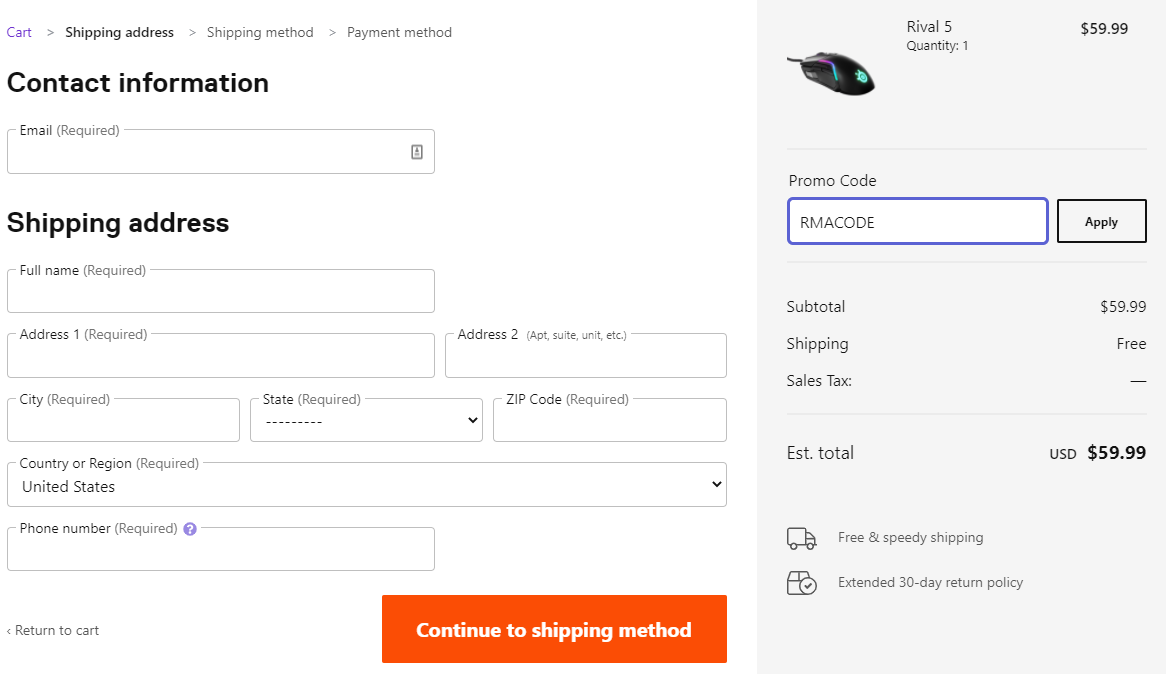 6) Sit back, relax, & wait for your replacement to arrive in the mail!
*Here is a quick flow chart of your warranty journey after getting your RMA code.