There are two locations where you can enter your promo code. The first opportunity is presented in the cart, before you proceed to the checkout page. Additionally, you will have another opportunity to use your promotional code at the checkout. Please we aware that promotional discounts are not valid with products that are already discounted or on sale.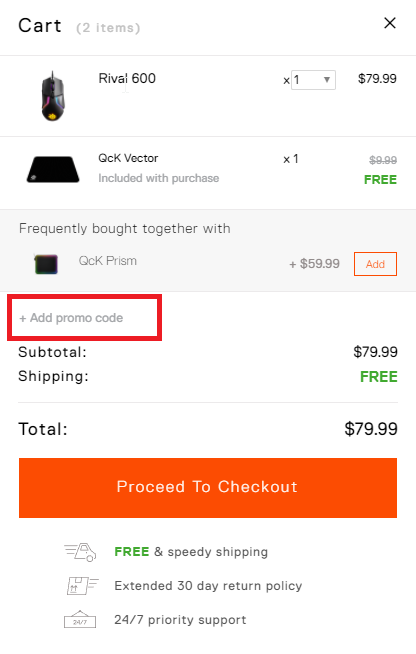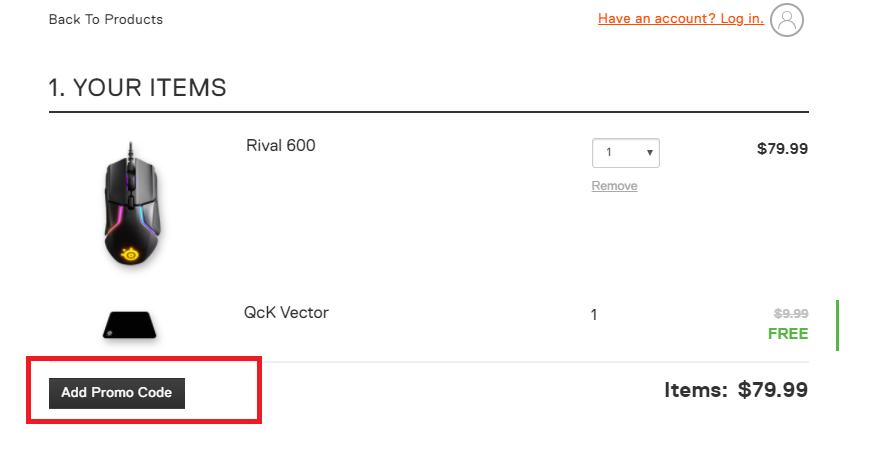 1.) Enter the discount code in the box being careful not to add any extra spaces or text characters in the box.

2.) Click the "apply code" button to receive the benefit of the code. 
3.) Once the discount code is accepted you should see the total price change, and the name of the promotion should be displayed above the price.
4.) Proceed further by checking out and providing your billing and shipping information.