In case you're not satisfied with a product purchased from SteelSeries.com we offer a full 30-day money-back guarantee, valid from the date of purchase. The refund includes the total on your receipt only and does not include the cost of shipping the order back.
If you placed an order without creating an account, you may create a new account here using the same email you placed the order.
To request a refund, please go to:
Order History (1) > Start a return (2) > Fill out the form and hit Submit (3)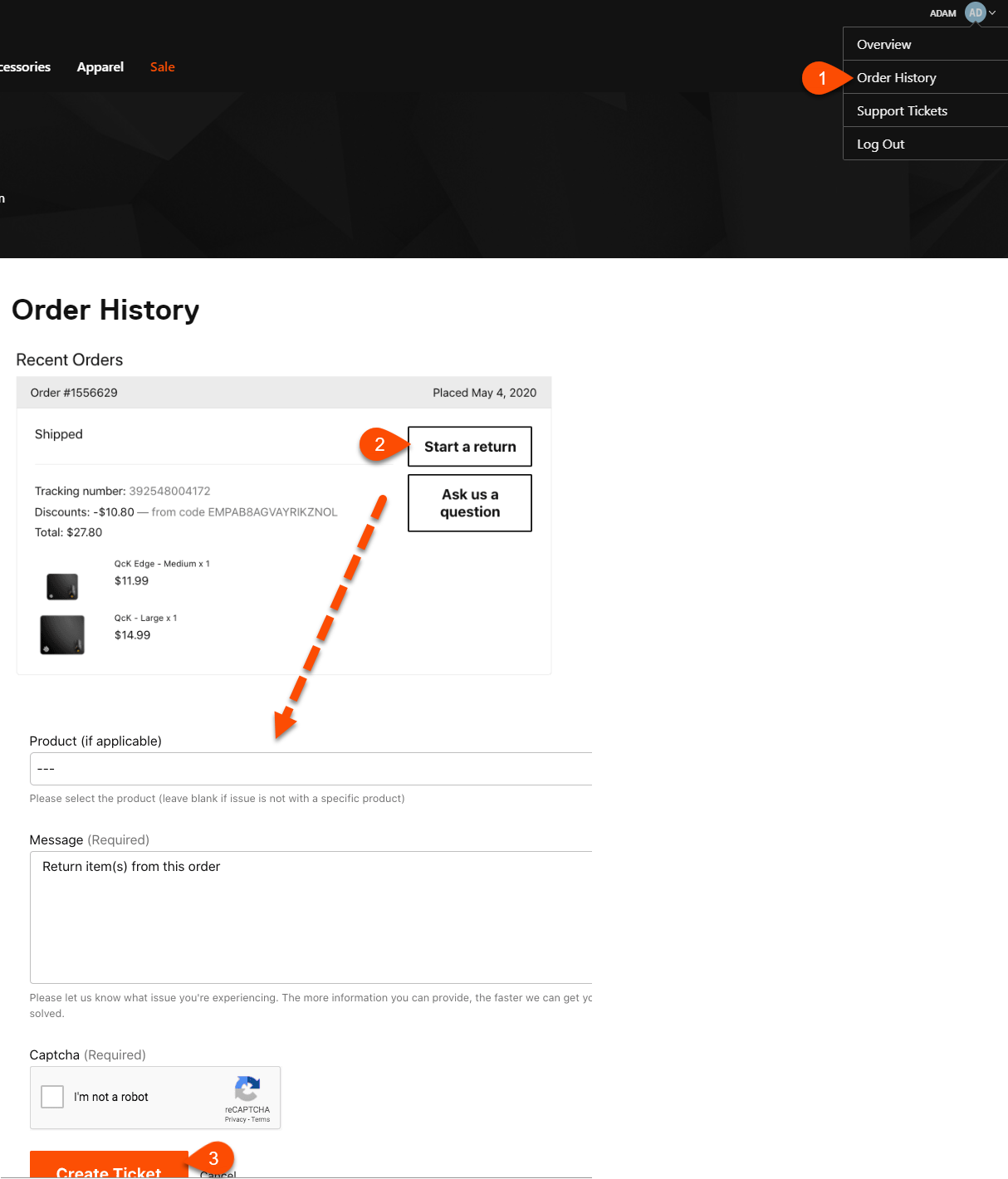 If your order does not have an option to start a return, it means your order is no longer eligible for a return.
Please be advised that we must receive the product(s) and you are responsible for the shipping cost to ship the product back to our warehouse. There are no additional restocking fees.