To ensure a seamless experience, we recommend that users allow Sonar to set their Windows default audio devices.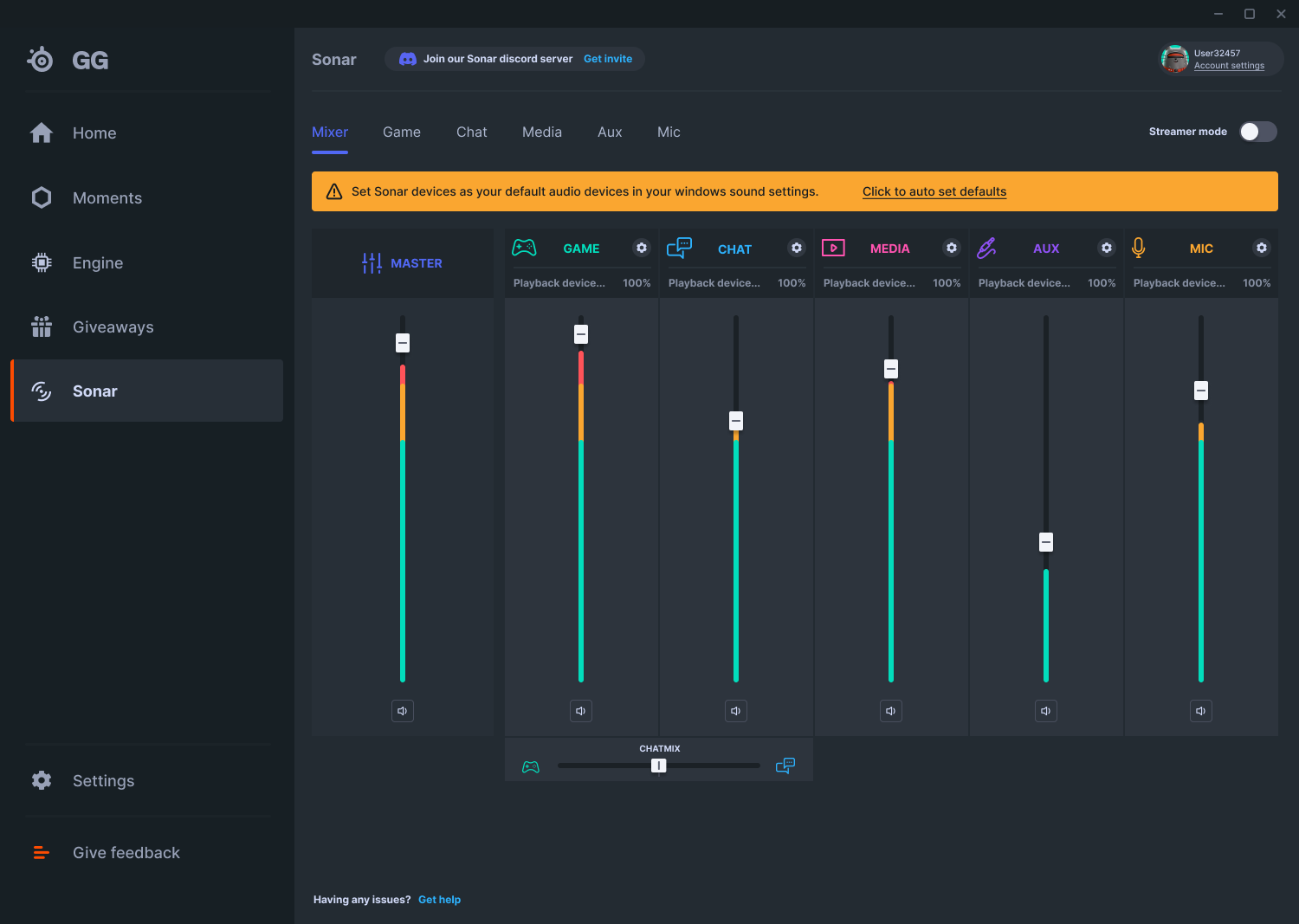 Sonar sets the Steelseries Sonar - Game virtual audio device as the default for Windows, and the Steelseries Sonar - Chat for communication software such as Discord and Teams. If you're interested in learning more about routing, you can find additional information here.
We recommend using the Sonar controls to manage general audio levels, as the master volume control for Windows is tied to the Steelseries Sonar - Game audio channel.