How should I setup Engine EQ when using Sonar?
You should set Engine EQ to flat and disable DTS (if this applies to your headset). Furthermore, you should disable any third-party EQ or audio processing app including Dolby/DTS/THX etc. To access your device's settings, navigate to the Engine tab, select the device card and select Settings.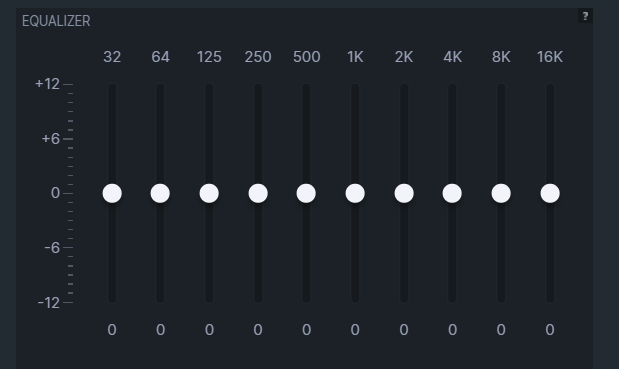 Why should I setup Engine EQ to Flat when using Sonar?
The Engine equalizer and the Sonar Equalizer work independently from each other. So, any tuning you have in Engine EQ will be applied on the top of Sonar EQ leading to unexpected tuning. That's why when using Sonar, we recommend your EQ settings in Engine to be flat.
Sonar EQ VS Engine EQ what's the difference?
Engine EQ of your SteelSeries headset is great for customizing your headset configurations and for use if not gaming on PC. You can save certain configurations to your headset and use them on your favorite console.
Sonar EQ is software based and best used for PC gaming, with Sonar's Parametric EQ, it is possible to tweak the entire spectrum of sound with great precision.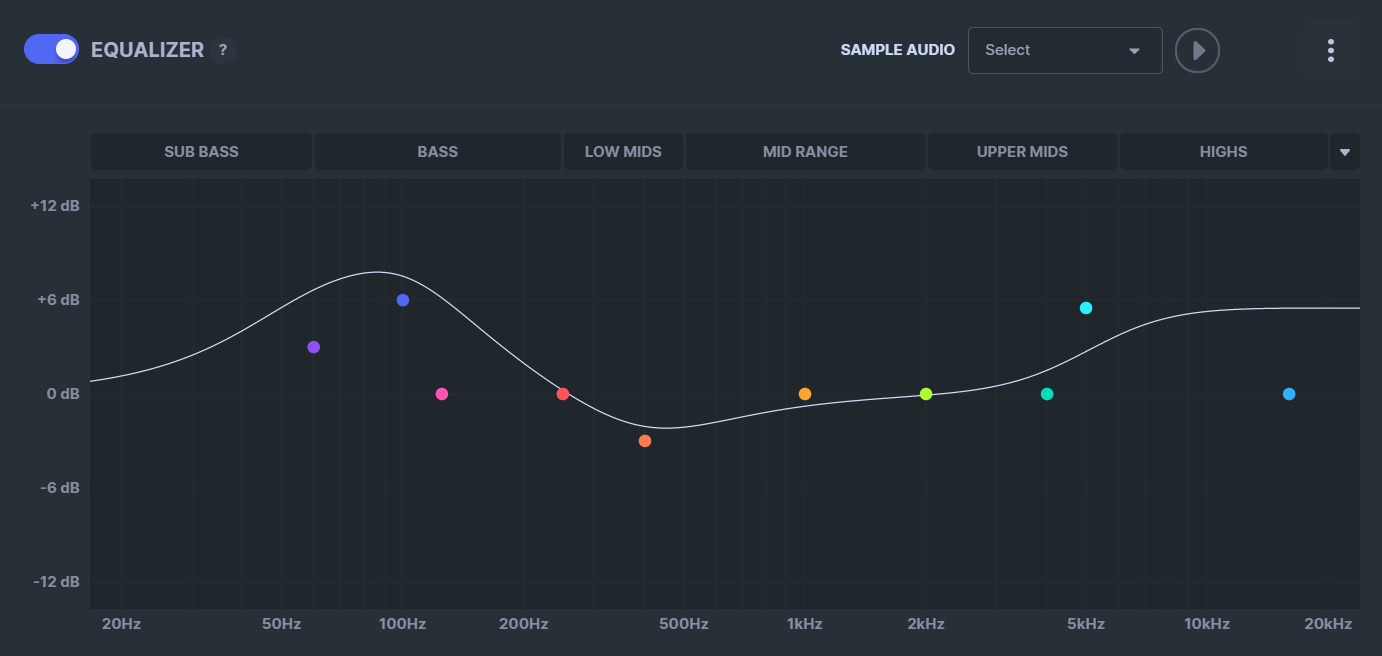 You can add up to 10 dot bands to customize sound that best fits your experience.

Alternatively, Sonar has built in presets to aid you get the best gaming experien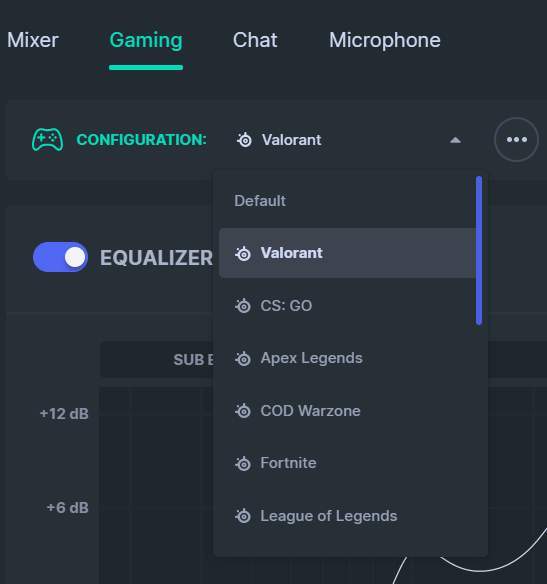 Once a Preset is selected, you can also modify the preset to your own preferences.