Sonar is a powerful audio software designed specifically for gamers. With Sonar, you can experience amazing game sound and hear crystal clear communication with your teammates. One of the key features of Sonar is its ability to split your audio into multiple channels, which you can then personalize using our expert-made presets and other customization options. With Sonar, you can take your gaming audio to the next level and enjoy a truly immersive gaming experience.

Mixer
The mixer is an essential tool for managing the sound levels of each audio channel.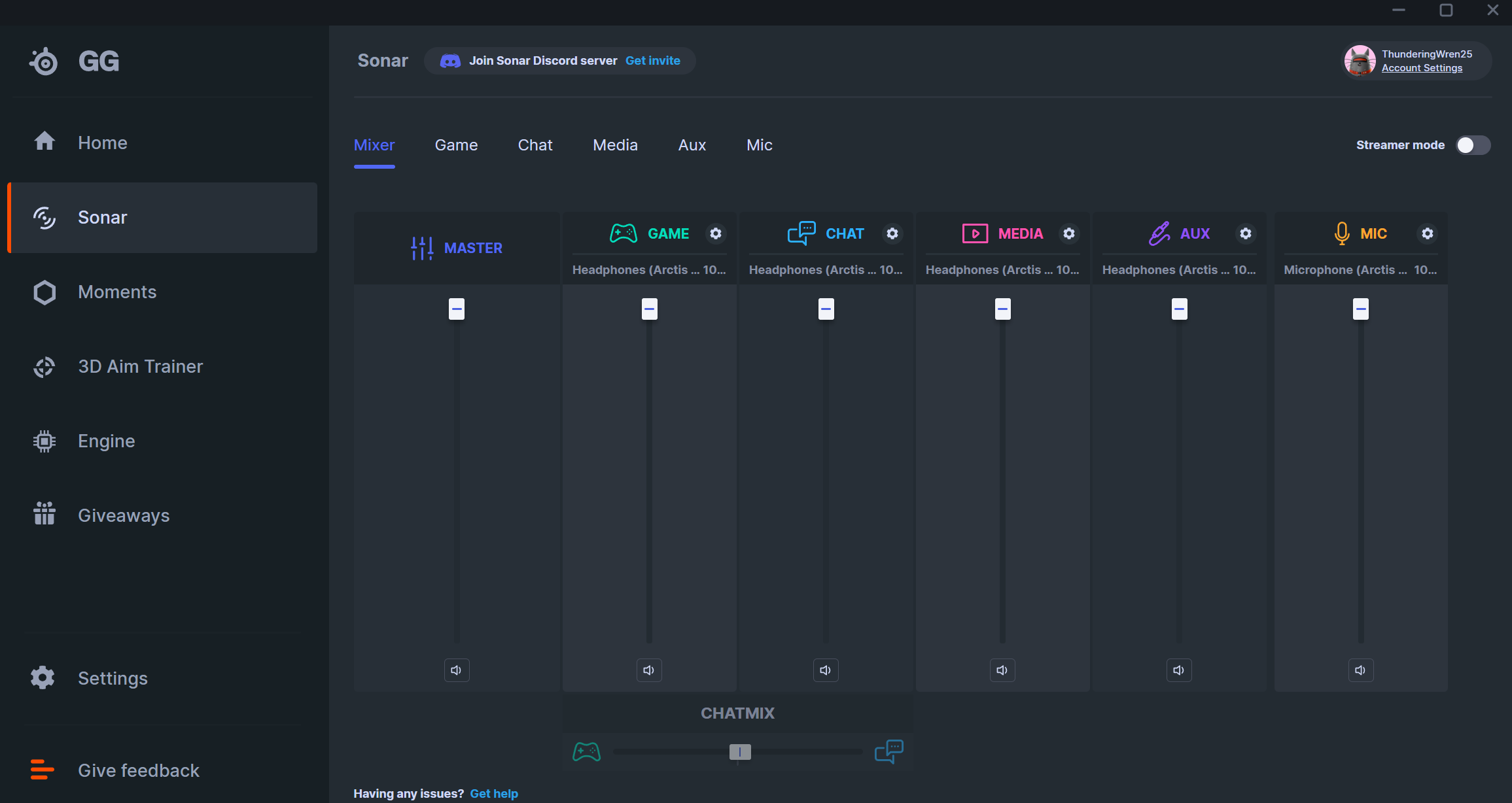 Available channels and their general use:
Master
Controls the sound mix of all channels.
Game (output)
Pew pew sounds go here.
Chat (output)
Communication softwares go here. (Discord, Teams, Slack etc.)
Media (output)
Any music/media programs go here.
Aux (output)
Any other sound can go here (browser, system, alerts, notifications…)
Mic (input)
A channel for your silky voice through your microphone.

In the settings panel of each Audio channel :
You can assign a playback device per channel. This feature is particularly useful if you would like to listen to your communications (Chat Audio Channel) in your headset and your game in your speakers.

You can do your audio routing in the mixer too. More on audio routing here LINK
You can set up your shortcuts too (Mute, Volume up, Volume down)

Tabs
You can refine the sound quality of each audio channel in their tabs.
Each audio channel is equipped with a 10-band parametric equalizer and a variety of other features.
Our audio experts have created presets that you can use as a starting point, and then customize them to create a more personalized sound experience.