1. Open Engine and select the Prism tab for illumination options.
2. Choose the type of illumination you want to create. Prism offers several different types of illumination, including active, reactive, idle.
Active

Reactive

Idle

3. Adjust the illumination settings to your liking. Depending on the type of illumination you've chosen, you may be able to adjust the intensity, angle, or wavelength of the light. Below are a few examples:
Presets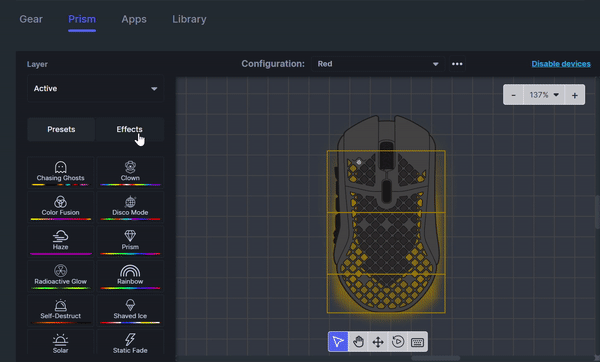 Custom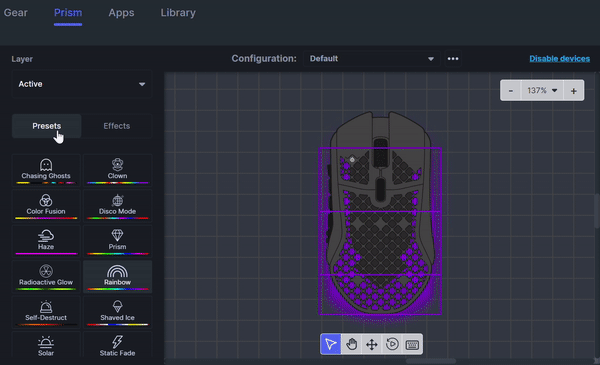 4. Save your illumination configuration. Once you've created an illumination configuration that you like, you can save it for future use. Simply click on the three dots next to your configuration title > Add New or Duplicate.

5. Once you have selected your preferred colors and speed, you are ready to go! However, it's important to note that the Prism software must be running in the background at all times. If you close the app, your mouse will revert to its default RGB settings.
Light up your gaming experience with Prism's endless illumination possibilities! FOR GLORY!