How do I change my HUD?
Once a level has been loaded press the

'ESC' button

Click on Options → HUD/Crosshair
Here the user can change any element that appears in the game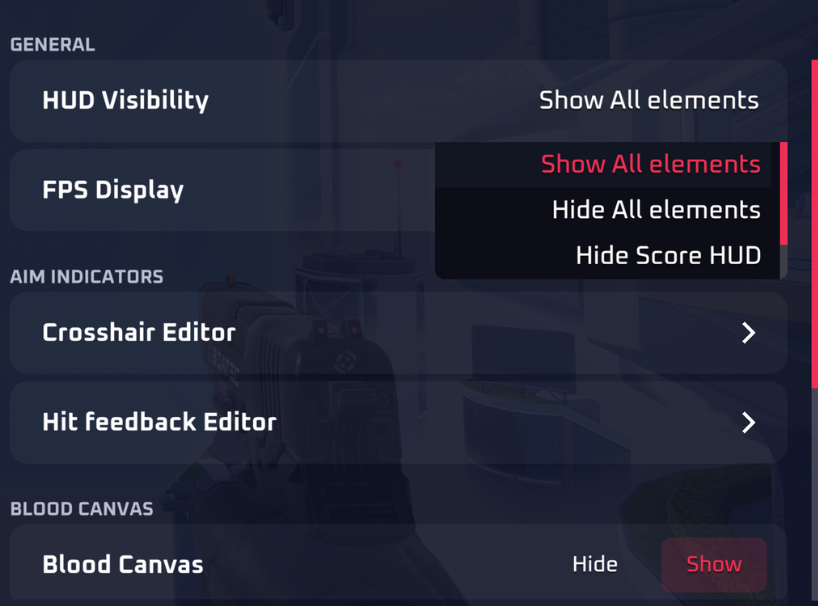 If that fails? - Please contact us for further assistance. We will need the following information from you,
Your username
What training level(s) are you having issues with?