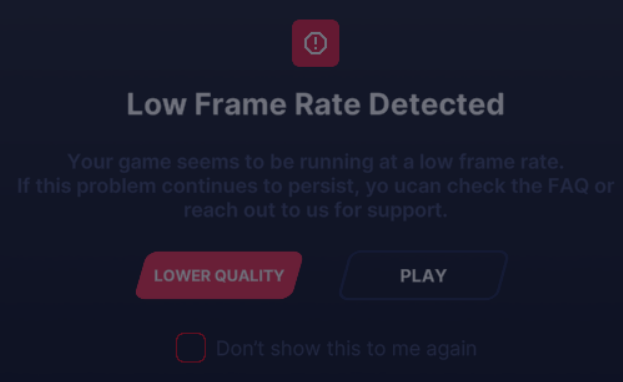 How do I increase my frame rate? Graphics settings can be found by pressing the 'ESC' button on your keyboard once a level has been loaded. Click on options and next on graphics. To up framerate the user can input following settings:
Overall quality - Potato
Vsync - Disabled
Framerate - Sync with screen
Bloom - disabled
Anti alisasing - disabled
Ambient occlusion disabled
Please contact us for further assistance. We will need the following information from you,
Your username
What training level(s) are you having issues with?